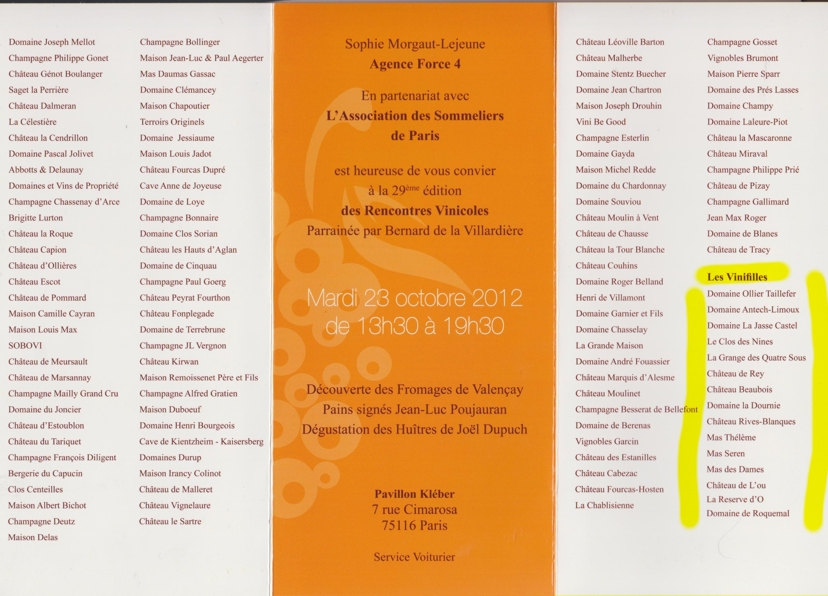 We will be presenting our wines at the Rencontres Vinicoles wine trade fair in Paris, at the Pavillon Kléber, in the afternoon of October 23, 2012.
Fifteen Vinifilles will be showing a region-wide selection of their wines, a tour de force representation of Languedoc-Roussillon wines .
Rives-Blanques will be amongst them, with our range of white and sparkling Limoux wines.