VINE LINES December 2012
A monthly newsletter on the wines, vines and times at Rives-Blanques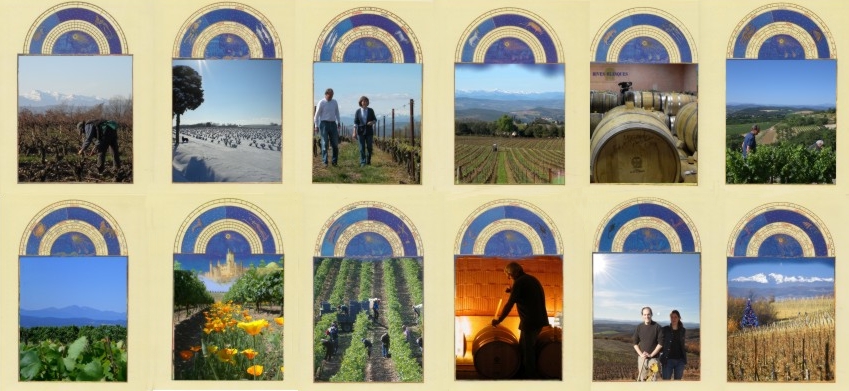 We had it all, this year: heart-stopping moments of extreme cold, extreme heat, late flowering, hail in the neighbourhood just before the harvest, low sugar levels, threat of mildew … and then suddenly the vintage pulled itself together and came up trumps. We are tasting the new wines regularly, in their tanks and barrels, and can already say with confidence and conviction: 2012 is A Very Good Year… possibly even Great.
(Not big, mind you, just great.)
No better way to end the year than to see our Blanquette de Limoux (second from left) parading over the pink pages of the Weekend Financial Times, in company with all the top Champagne houses. The High Priestess of Wine, Jancis Robinson, elevated our Blanquette de Limoux to greatness by including it amongst the top 25 fizzes of the world, amazingly encouraging news for a small, try-hard vineyard like us. Click here for the hard copy and the on-line version.
And now begins Vintage 2013 – and the long pilgrimage between home and hope. The foundations are being laid as we speak, as we face 88,880 vines all needing to be pruned by hand, come rain or shine.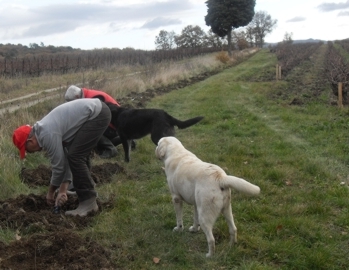 And more foundations are being laid: today we built a flyway for birds and insects, that is, a 300-shrub strong corridor linking the woods on one side of the vineyard with woods on the other side. A hedge may not be ground-breaking news, you may think – but you may be wrong. There is increasing evidence that biodiversity is extremely important for making great wines, and the effect of yeast-carrying hornets homing in on our new hedge will be felt all the way from the vine to the wine.
Though some might ask what's the point, when in two days' time, the world is supposed to end? Bugarach, the 'magic mountain' on the edge of the Limoux appellation just 30 km from us, has now been cordoned off and is a no-go area to all soothsayers, new-agers, prophets, doomsdayers, and anyone else who believes it will be the only safe place on earth when the current Mayan Age ends. Two hundred journalists – easily outnumbering the local populace of Bugarach – are there instead, waiting for the news no one will read.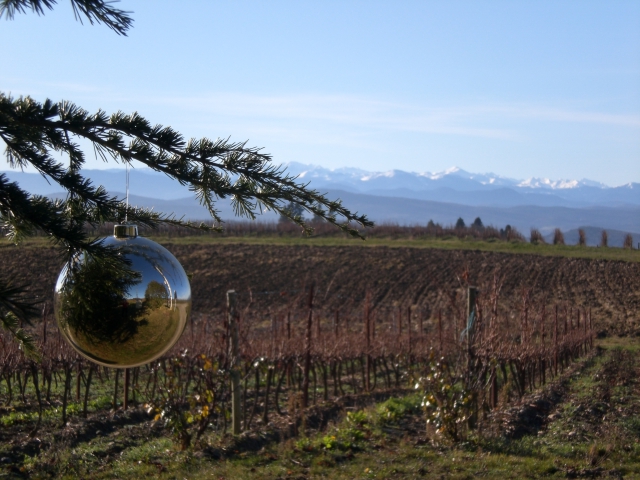 We, however, intend to be back in your inbox early on in the new year. In the mean time, we raise a glassful of bubbles to your very happy holidays, joy, good health, and a 2013 full of good wines and good times.
If December 21 doesn't do the job, you may chose to click on takemeoff@rives-blanques.com to be permanently released from this newsletter next year. Which we hope you do not do, but will forgive if you do!
PS NOTES FOR THE DIARY:
January 9: Wine Professional Amsterdam
January 28: Millésime Bio, Montpellier
We hope to see you there!
December 19, 2012
<p >