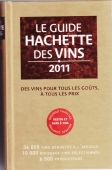 "In 2005 we already prophesied a great future for them" the famous French wine guide stated in its 2011 edition, "and we were not wrong".
Every vintage from Rives-Blanques since the first one in 2001 has been acknowledged by the internationally-respected wine guide. The 2011 edition, however, marks the first time that a wine from all four appellations made by Rives-Blanques were included in a single edition.
A star was awarded to the two sparkling wines (Blanquette de Limoux and Crémant de Limoux Blanc de Blancs) while the other two appellations cited (Vin de Pays d'Oc and AOC Limoux) were both chardonnays.
Please see the full article on: http://www.rives-blanques.com/press.htm