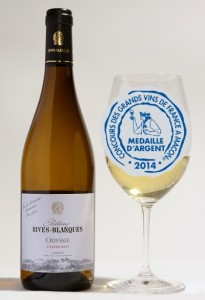 Our 100% chardonnay, Odyssée 2012, won a silver medal this year at the Competition of the Great Wines of France in Macon.
Celebrating its 60th year, this competition has the doubtful honour of being in the Guinness Book of Records for the scale of its size.
The Rives-Blanques chardonnay, fermented and aged in oak barrels, was the only chardonnay from the South of France to be included among the medalists.