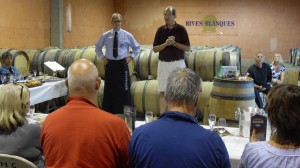 Is red wine better with cheese than white wine?
Cheese Master Ron of the world-famous Dutch cheese producers, Reypenaer, actually seems to like whisky with cheese, but that is beside the point.  This is Rives-Blanques, and we are talking wine.
On Thursday June 19, Ron will be hosting a wine and cheese tasting at Rives-Blanques, in aid of his favourite charity which tries to make the dreams of terminally ill children come true. Reypenaer cheeses can be found in top restaurants all over the world.  They are matured  in Holland's oldest cheese warehouse, right in the geometric centre of the country on the banks of the Rhine river.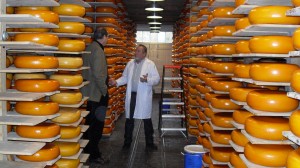 We hope the participants of this special event will agree that when it comes to cheese, white is right.
(Which is not to say we won't give the wonderful award-winning red wines of Domaine Gayda, also on offer,  a fair chance!  And who knows, maybe even we will be persuaded.)
As numbers are necessarily limited, anyone interested in coming should phone us as soon as possible (0468-314320)