We are proud to say that every vintage without exception has been selected by the top French wine guides
and included among 'the best bottles of the millésime' by La Revue du Vin de France.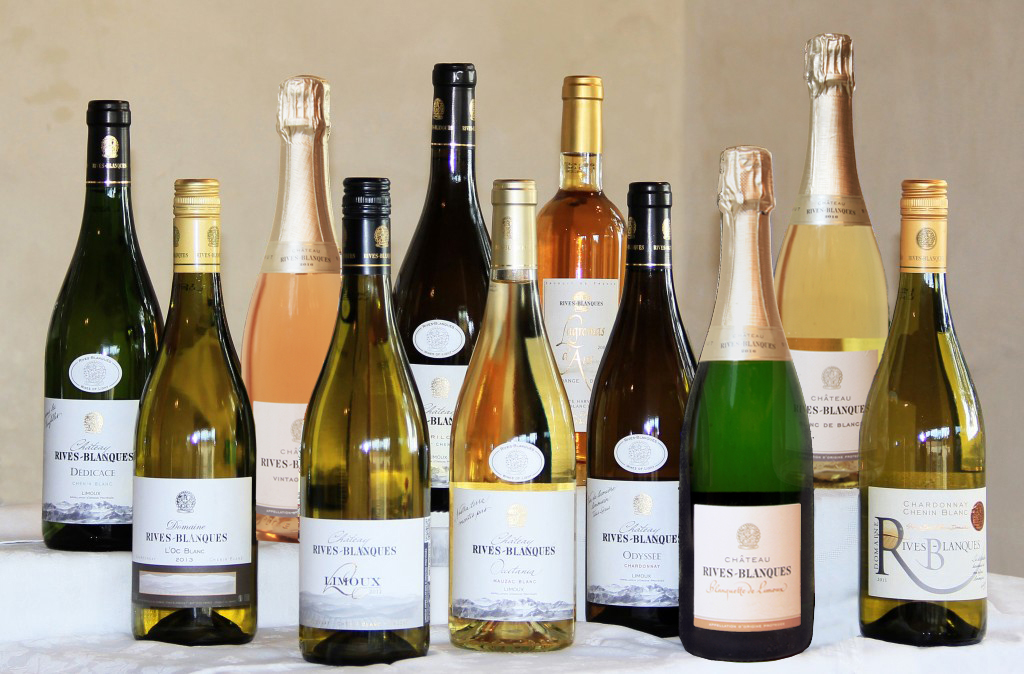 The Languedoc is the world's biggest, most exciting wine region –  an immense amphitheatre extending from the Pyrenees to the Rhone, and from the foothills of the Massif Central to the Mediterranean.  It is the home of more organically/sustainably farmed vineyards than any other region in the country.  Most of its wines are rich, full-bodied reds,  but the small, most south-western appellation called Limoux is the exception:  like a diamond in a setting of rubies,  Limoux is known for its fine white and sparkling wines.
As early as 1688, Monseigneur the Steward of the Languedoc sought to preserve the name of the region by issuing a decree forbidding "all people of all walks from bringing in to Limoux any kind of foreign wine or grapes, under pain of a 100 pound fine."
Hugging the river Aude and its tributaries, this exceptional wine region is protected by the Pyrenees to the south, the Chalabre and Razès mountains to the west, and the Corbières range to the east.
In 2016, Languedoc and Roussillon were annexed on to the Midi Pyrénées, forming a new region called Occitanie.
Limoux wines are ludicrously underpriced

– Jancis Robinson MW
Limoux is the undisputed fizz capital of the Languedoc, with written references to its Blanquette de Limoux dating back to 1544. We are proud to continue a tradition which goes back hundreds of years, long before Champagne was even invented.

click on individual images  for further details
Limoux's 'wines of light' have been celebrated ever since Livy first coined those words in the first century. Picked by hand, fermented and aged in oak barrels, these are great wines to accompany a great meal: today, tomorrow, and – because they age so well – in years to come.
click on individual images for further details
These are called Country Wines not because they are rustic, but because they do not abide by the rules of the Limoux appellation: the Chardonnay du Domaine and Aude à la Joie thrive on their stainless steel upbringing, while the noble rot that blessed Lagremas d'Aur sweetened this delectable wine way beyond the limits of the appellation.
click on individual images for further details