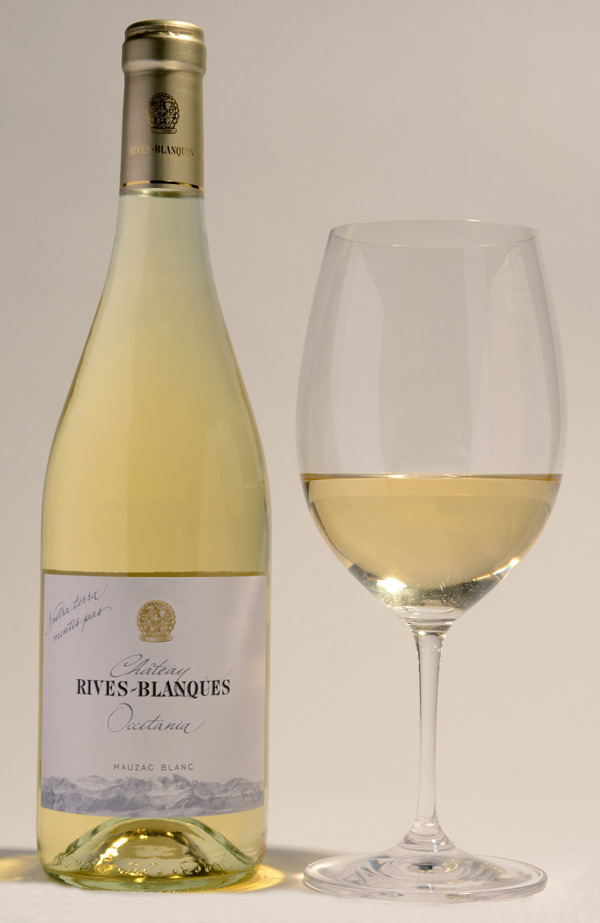 Read Jancis Robinson MW on Occitania 2015 here.
(Occitania is currently sold out.
The next vintage will be available in June 2017)
Appellation Limoux Protégée
Grape variety: 

Mauzac
Occitania is a uniquely 'Limoux'  wine,  and we are passionate about it.  Mauzac has been thriving in our hills for over 600 years, and is generally associated with Blanquette de Limoux, the oldest sparkling wine in the world.
Occitania was Limoux's first  modern non-sparkling white wine made from this traditional Renaissance grape variety.
Normally we end our harvest in Les Moulignieres, a beautiful  field of uncloned 50-year old vines, reserved exclusively for Occitania. This extra hang-time plus careful vinification in seasoned oak barrels gives added richness, making Occitania a delicious food wine: lovely and creamy in the mouth with a lot of peach and apricot, finishing off with a touch of vanilla.
Occitania features on the wine-lists of several Michelin-starred restaurants around the world.
A fascinating curiosity

– Andrew Jefford
A truly unique, world class wine

– KLM's award-winning wine list
Sparkling Wines: Blanquette de Limoux / Blanc de Blancs / Vintage Rose
Other Limoux Whites:  Dédicace (chenin blanc) / Odyssée (chardonnay) / Le Limoux / La Trilogie
Country Wines: Chardonnay du Domaine  /Aude à la Joie / Lagremas d'Aur