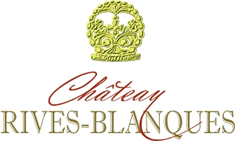 This wine from uncloned vines celebrates Limoux's indigenous grape, dating back to the Renaissance. Mauzac is difficult to vinify as an interesting still wine for the same reasons that make it such a good base for sparkling wines: high acidity and a fairly neutral taste.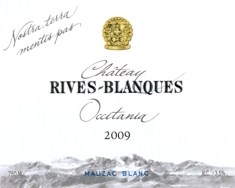 By encouraging the mauzac on our lowest south-facing slopes to reach an unusually high level of maturity, we were able to produce this unique still wine, which has been included by La Revue du Vin de France in its roundup of the best wines of the millésime in France for the past four years in a row, and awarded four stars by Decanter Magazine. Cuvée Occitania was the only 100% barrel-vinified mauzac in the appellation - and perhaps even in the world - until another brave producer recently took on the challenge of making a modern wine from this ancient, traditional grape.

Great gold medal Concours des Grands Vins de Languedoc
Silver medal , Decanter World Wine Awards
Silver medal Concours Mondial de Bruxelles
Bronze medal, Concours des Vignerons Indépendants
Commended International Wine Challenge


100% Mauzac - 100% organically grown
Whole, unblemished grapes harvested by hand, and sorted for a second time before pressing; pressed within two hours of harvesting. Fermented and matured for six months in seasoned French oak barrels with stirring of the lees twice weekly. Yield: 35 hl/ha.
more information about Mauzac
AOP Limoux
is the only white wine appellation in France . . .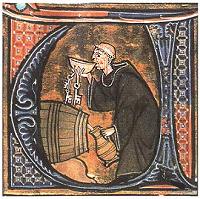 AOP Limoux is the only white wine appellation in France requiring fermentation and maturation in oak barrels. It also decrees that the grapes must be picked by hand. The famous Roman historian Titus Livius was already extolling Limoux's "wines of light" two thousand years ago and we are proud today to present the appellation's first-ever trilogy of three "wines of light" made from the three permitted grape varieties: a chardonnay, a chenin blanc, and a mauzac - wines that reflect the full potential of the appellation, and glow with light as if the sunshine were still in them. A fourth wine, La Trilogie is an exclusive blend of the best barrels of the three grape varieties, and is the flagship of Chateau Rives-Blanques.
All Our Wines
Return to Top