"God made water, but man made wine ."
Victor Hugo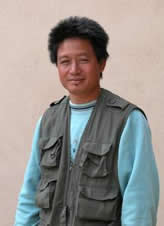 Mack Van Tong
used to be a member of our 'Dream Team' of harvesters - the most meticulous of our workers, who were charged with picking and sorting the grapes for our top wine. He also has a magic touch with anything mechanical. On Ahmed's retirement as foreman after three decades of working the Rives-Blanques vineyards, this hard-working soft-spoken Laotian was his obvious successor. Mack has come to know every vine, every stone, and every peculiarity of our microclimate like the back of his hand, and is a valuable and much respected member of the team.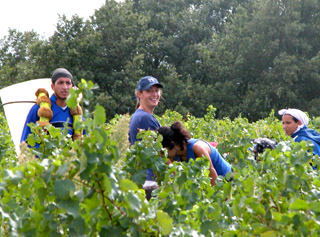 The Harvesters
All the grapes for our appellation wines are harvested by hand. It takes 24 harvesters two weeks to do what a mechanical harvesting machine does in a single day. Our harvesters are highly trained, experienced regulars who know how to select only the best grapes. Some of them have clocked up as many as ten harvests in succession with us.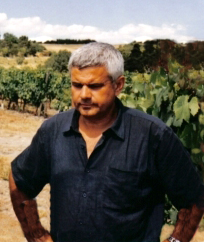 Eric Vialade (Manager/Wine Maker)
is a third-generation wine-maker of the respected Languedoc wine-growing family of that same name. Schooled in Bordeaux, winner of more medals than he can count, and official taster for the Guide Hachette, Eric has run the property with a safe and sure hand for over thirty years, and is an acknowledged pioneer in environmentally friendly viticultural practices.





From passion to profession: Jan and Caryl Panman
lived and worked in a dozen countries on four continents before Limoux's wines and its beautiful countryside stopped them in their tracks. They are involved in every stage of the wine-making miracle at Rives-Blanques, complementing the talents of Eric and Mack. Now in their second decade at Rives-Blanques, the Panmans are as rooted in its soil as are their vines.
(Caryl is also responsible for this website, so any complaints should be directed to her.)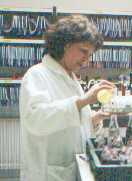 Catherine Tournié
represents the scientific expertise of the Dubernet Laboratoire d'Oenologie, one of the world's leading oenological laboratories, and has been associated with the vineyard for over 20 years. She is a regular visitor, and comes by every three days during harvesting and fermentation to oversee the chemical analyses of the wines. We are also privileged to have Marc Dubernet of the eponymous laboratory, as part of our special tasting committee.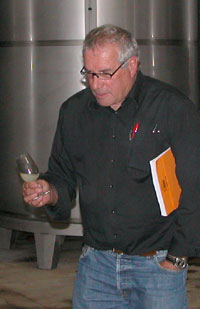 Consultant Georges Pauli
is the latest, and a most important, addition to the team. Oenologist and agronomist, Technical Director of the renowned Chateau Gruaud Larose, he is known throughout the land primarily for his work with Bordeaux Grand Cru and Premier Cru Classé chateaux. He visits Rives-Blanques every two weeks with invaluable advice on land management, and lends his inisight and wealth of experience to our wine making. We are proud and honoured to have him on board as a member of our team.