RIVES-BLANQUES VINE LINES
MAY 2017
Spring bounded in over the mountains, brimming with birdsong and seductive, treacherous beauty. It was only too easy to forget that April can be the cruellest month of all.   But then the frost came as a short,  sharp reminder.  Two nights in a row.  One night 'black' frost, one night 'white' frost.  Some people were hit once, some people were hit twice … and some people were not hit at all.   Like us.   We were protected yet again by our high-altitude terroir.  But that is cold comfort.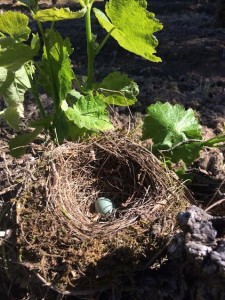 It has been devastating throughout France, and here in the Aude department alone, some 20,000 ha were also lost.  Which is an awful lot of lost hectarage.  And an awful lot of lost hopes and aspirations as well.
And then in Limoux, a round of hail came along just three weeks later to the day, to finish off the job.
This bird's nest abandoned in our vines tells the story of Spring 2017: a story of the beauty and the beast.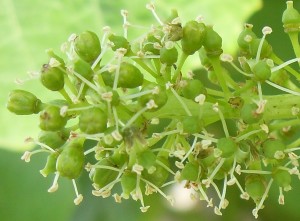 We've had it all so far this year: hot, cold, wet, dry.   Yet today we saw the very first flowering vine, a chardonnay, always the first and  fastest off the starting block at Rives-Blanques.    In about a week's time, the whole vineyard will be flowering … and that brings our harvest start-date forward to the end of August.
If the vines have read the textbook.
Moving from vine to wine, the self-same fast-moving chardonnay, Odyssee, has been picking up a bit of silver recently.  91 points from Decanter is not amiss, nor is the silver medal from the Competition of the Great Wines of France, Macon's  self-styled "essential way to promote French wines in the world."
And out in the world, Robert Parker's Wine Advocate had a good look at the Languedoc, citing Rives-Blanques as a "first-rate' producer and one of the main engines of Limoux's appellation.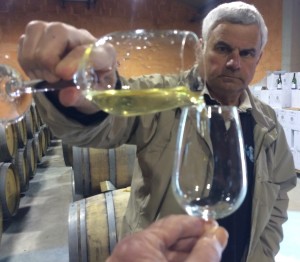 We're looking forward to next month, when we can celebrate the bottling of our 2016 Limoux white wines, and thank goodness for that: both the mauzac Occitania, and the Chenin blanc, Dedicace, have been sold out for some time now, and we will be  very glad to have them out of the barrels and back in the glass.
And we will be back again too, in the summer with more news, but very much hope to see you at Rives-Blanques should you be coming through Limoux before then.
Until then, with our very best wishes
The Panman family
Cepie
24 May 2017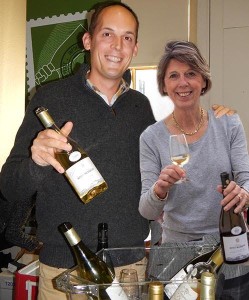 PS for our professional friends:  if you are going to  Vinexpo in Bordeaux  next month, please do try to search us out on the stand of France's hugely respected wine-writing duo, Bettane and Desseauve (Hall 3, no 338).  Caryl and Jan-Ailbe will be so pleased to see you there on either Sunday or Monday.
PS for our non-professional friends:  the Tuesday Talk, Tour and Tutored Tasting is up and running again.  To avoid disappointment, please do call first because we keep the group small!