March 2014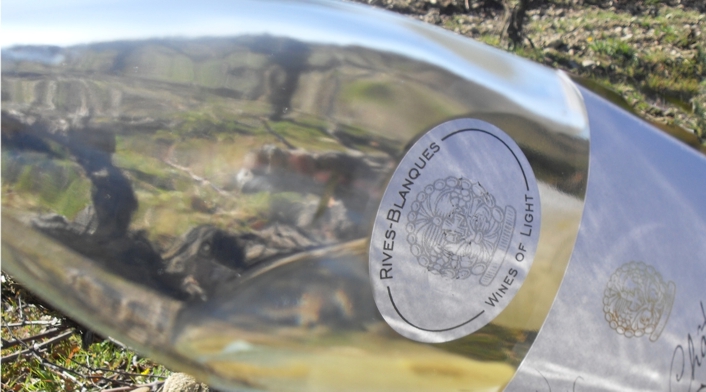 Winter was late, Spring was early – and we are just in time! Twenty hectares of perfectly pruned vines basking in balm and birdsong, as we get down to the nitty-gritty of chopping up and ploughing the cuttings back into the soil. Vintage 2014 is on the way! And proof of it, if proof were needed, is the rising sap hanging like tears at the tips of the vines. Life has come back to Rives-Blanques with undiminished elation.
In fact, it has been the mildest winter ever since records have been kept. This, coming after the wettest spring, the coolest summer, and the latest harvest anyone can remember. Never has the weather ever been so immensely intensely interesting to us.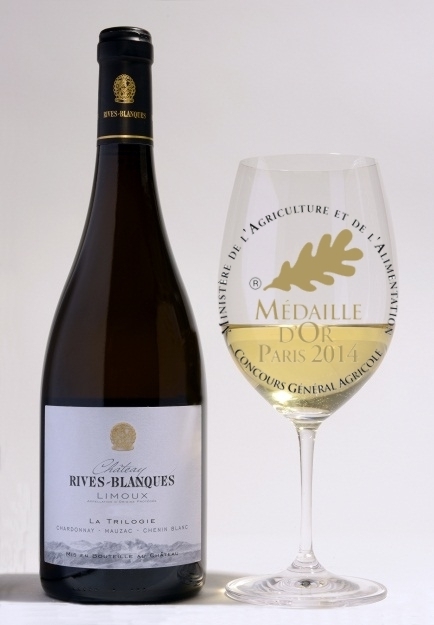 The oldest wine competition in the world, dating back to the 1800's, and the best-known in France, the Concours Général d'Agriculture in Paris awarded the top prize to two white Limoux wines, one of them being our special blend of selected barrels, La Trilogie 2012.
The French government's stated intention is to identify the best agricultural products the country has to offer, "in order to encourage a quest for quality". The medalists are "true Ambassadors of the richness and excellence of the French patrimony", they say.
Well, thank you. We are mightily pleased with this gold medal.
Talking about patrimony, this one is perhaps a little less easy to swallow: Limoux's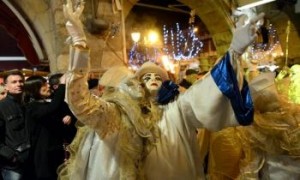 famous – and famously long carnival is still going strong six hundred years after it first began. It is an enigmatic, fascinating yet inscrutable affair: a secret closely guarded by generations of Limouxins, who rigorously celebrate the pain and pleasure of it for three long months every year. This weekend a bevy of Brazilians, Venetians, Bulgarians and other sundry carnivaleers from all over the world join the fray, making it less 'real' for the locals, but a lot more understandable for everyone else. So if you are in town then …
Carnival ends on the 6th of April, but between now and then we have ProWein, the big international wine trade fair in Düsseldorf. As usual, we will be sharing our stand with the wonderful red wines of Mas du Soleilla in La Clape, one of the region's premium producers. If you are going, please do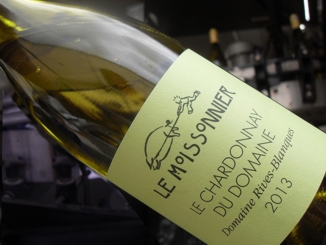 come by: Hall 5 #C124. We can't promise brass bands, samba or masked enigmas, but we will have some jolly good wines on hand.
Between now and then we also will be bottling the rest of our Pays d'Oc 2013 country wine, which is going down a treat. We are very proud that this vintage is wearing the colours of one of Germany's top 2-star restaurants, le Moissonnier in Köln, dressed to thrill in a bright green label: haute couture for haute cuisine. Rich in the nose and fresh and clean on the palate, it bodes well for the rest of the 2013 wines, still in their barrels, full of promise and potential.
So, with one eye on the 2014 harvest, and the other on 2013, we take our leave from you – but we will be back… unless, of course, you click on takemeoff@rives-blanques.com to be permanently released from this spot.
March 15, 2014