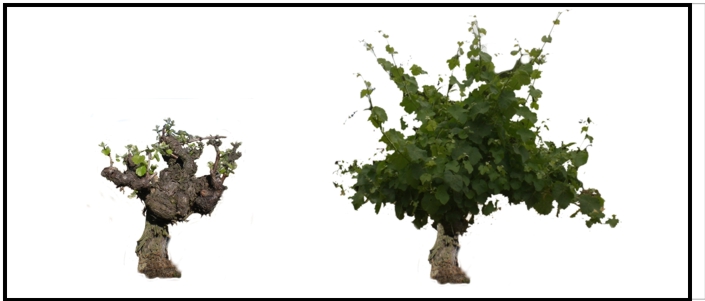 Meet a mauzac at the end of May, and marvel: what a difference a month can make. The flowering of the vines this year was a textbook affair – no complaint about weather conditions, it stayed clement and friendly throughout. And just when we thought we might start worrying about a lack of water, the heavens opened and gave us what we asked for.
The only thing is, it's all a bit early: this time last year, flowering hadn't even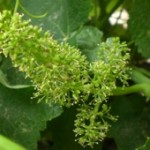 started … and now it's already all over, putting us on an immutable, unstoppable roller-coaster ride towards Harvest 2011 – which will probably begin on August 15, the earliest date ever at Rives-Blanques (assuming the vines have read the same textbook). And if you have never met a flowering mauzac, here on the right is one to consider.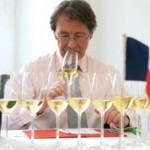 The splendid Steven Spurrier meets a "fine example" of a mauzac in the latest edition of Decanter magazine, and recommends our Occitania 2009. "Refreshing and original" says one of the most iconic winewriters in the world, making very merry indeed our month of May.
And please forgive a bit of blatant bragging, but we are absolutely delighted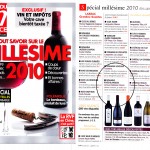 that for the tenth year in a row, without exception, the prestigious La Revue du Vin de France, selected one of our wines in its annual roundup of the best wines of the year in France. The Rives-Blanques chenin blanc, Dédicace 2010 was included amongst the top six white wines of the Languedoc (les Réussites Exceptionnelles).
This news reached us just as we were bottling the 2010 wines, including Dédicace: encouragement doesn't come more encouraging than that.
Very happy too to report that our new pink fizz, Vintag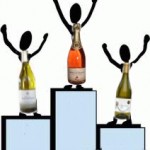 e Rose, was awarded a gold medal from the National Competition of Crémants in Macon and a silver medal from the International Wine Challenge in London this month. Our brand new Sauvignon blanc, Sauvageon, also came home with another new silver medal, this one from the Sauvignon of the World Competition… and a bronze from the International Wine Challenge. And our Pays d'Oc chardonnay-chenin was Commended by both Decanter and by the IWC. And oh yes, our flagship chardonnay Odyssée won a silver medal from the Concours Mondial de Bruxelles. Quite a fistful for a single month.
More to the point, if you are planning to go to Vinexpo in Bordeaux next month, please come and taste our new vintages there. Caryl will be with the irrepressible, indomitable Vinifilles of Languedoc Roussillon "Off" Vinexpo (Palais du Congres, Monday afternoon, 20 June) – along with some 95 other female winegrowers from all over France – surely an invitation not to be resisted! Details and map are here
May 31 , 2011