"The Languedoc has seen a change, unparalleled in Europe,  from an age of overproduction in the 20th century to an era of  maturity.  No other wine region in France has experienced such dynamism", says France's leading wine magazine, La Revue du Vin de France.
There are many reasons why hundreds of 'neo-winegrowers' have been attracted to the region: the climate, the diversity of 'terroirs', the wide range of grape varieties, and of course, the price of the land.
"The quality of the white and sparkling wines from Limoux is particularly outstanding", they said. "The 2010 wines, and above all the 2011's, are very successful."
"The Rives-Blanques wines are always very precise and balanced" they added, citing our mauzac, Occitania ("evoking green apples; quite strict but lovely vivacity") as an example.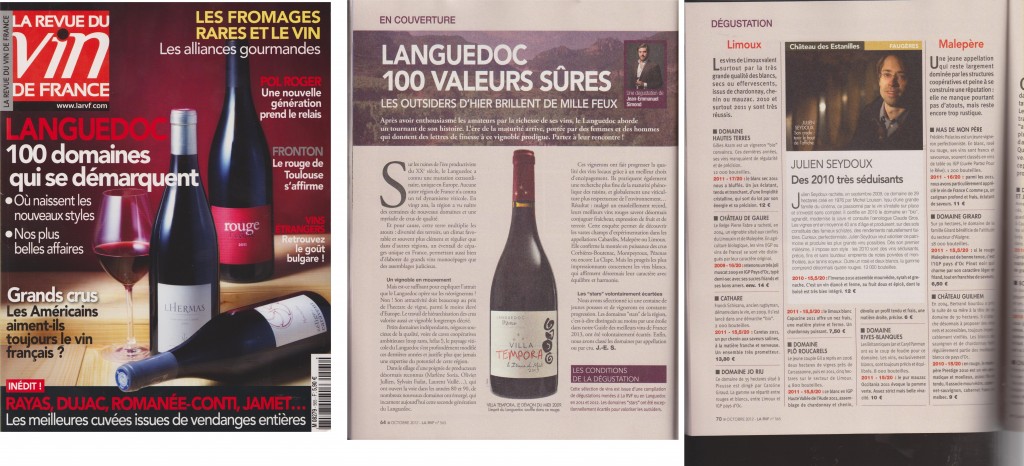 Please click on the image above to enlarge it.