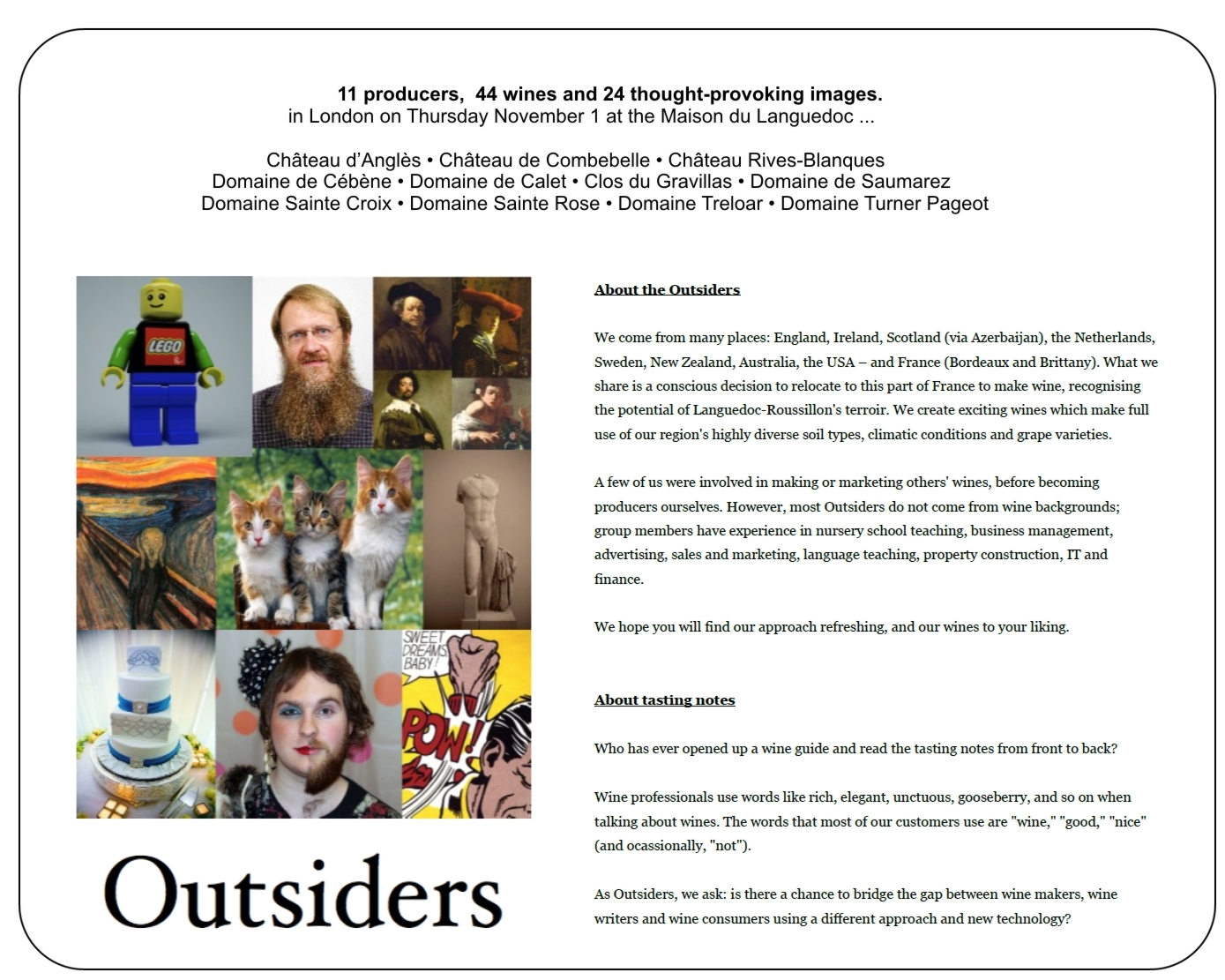 The vineyards cover the length and breadth of the Languedoc-Roussillon, and they will be hosting an intimate trade tasting at the Maison du Languedoc in London on Thursday November 1, 2012.
The wines include full-bodied Roussillon reds,  elegant La Clapes, Saint Chinian wines aspiring for MWship, wines made by sommeliers and ex-wine buyers, wines that beat with coups de coeur, organic and biodynamic wines, and of course, the white and sparkling "wines of light" from Limoux.
The wines may intrigue, but the invitation to taste them by pictures intrigues as well.  Something that even the most seasoned wine taster should find a scream (Munch, that is).
If you would like to know more, please contact the Outsider's Insider, LouiseHurren@wanadoo.fr
http://languedoc-outsiders.com/