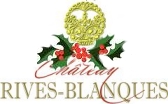 VINE LINES – NOVEMBER (& DECEMBER) 2010
If your copy of this month's Vine Lines does not come over properly, please click here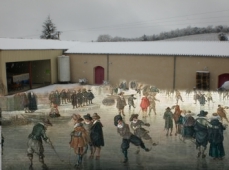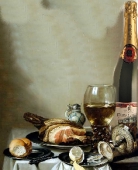 ..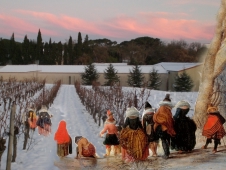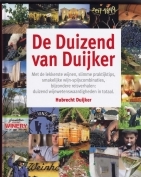 Nobody paints the picture quite like an Old Dutch Master. Here you find us in winter's icy grip, with all attention focused on the winery. Here too you find us spread over two pages, in a masterly work penned by the most published wine-writer in the world. No, dear reader, it is not Hugh Johnson. Nor is it Robert Parker … or Oz Clarke … or even the talented and charming Jancis Robinson. The most prolific pen on planet wine belongs to the doyen of Dutch wine-writers, Hubrecht Duijker (though to call him an Old Dutch Master goes a bit far). He has just come out with his latest book, a feast of one thousand fascinating vignettes culled from a lifetime well spent in wine. You cannot begin to imagine how pleased we are with the portrait he paints of Rives-Blanques. You can begin to imagine what a wonderful way this is for us to mark the end of our first decade… and embark on the next.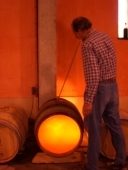 As for that tenth harvest itself: we call it a happy, possibly even perfect, conclusion to the challenging ups and downs of the past ten years… not to mention the caprices of a skittish and moody Millésime 2010. Early next month we will be bottling the first of these wines, our chardonnay-chenin country wine which is so inconveniently out of stock at the moment. The rest of our 2010 wines are plunged in the deep and thoughtful silence of French oak barrels as they get on with becoming what we hope they will become. Stirring the lees twice a week makes them richer – but is hard work : click here to see how the batonnage is done. Or rather, how Jan does it: our very own Old Dutch Martyr at work.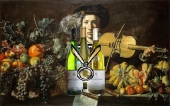 And now bring out the violins for this nice finishing touch to our festive table: two gold medals – for the Chenin blanc Dédicace, and our sauvignon-by-any-other-name (Sauvageon) – reported in last week's newspaper; plus a third, a silver medal for the very same late lamented and sadly missed chardonnay-chenin Country Wine 2009, all from the Competition of the Great Wines of Languedoc-Roussillon.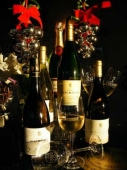 Next week finds us hanging in the Louvre in Paris, not quite alongside the (other) works of art, but at Le Grand Tasting of France's celebrity wine duo, Bettane & Desseauve. If you are going, please do visit our stand #19, which we will be sharing with the great red wines of Mas de Soleilla from La Clape. And if you would like tickets to go, please do let us know.
If not, we take this opportunity to wish you and yours everything good, merry and full of cheer over this coming festive season. And as always, when it comes to the wines, we hope your Christmas will be well and truly white … and your New Year full of bubbles.
And we look forward to seeing you again next year ….
unless you click on takemeoff@rives-blanques.com to be spared