The June issue of La Revue du Vin de France published its selection of the best wines of the 2011 vintage today
We are very happy indeed that for the eleventh consecutive year, a wine from Rives-Blanques has been included amongst the top 2000 wines in the country: a record for a small, family-run vineyard in the region.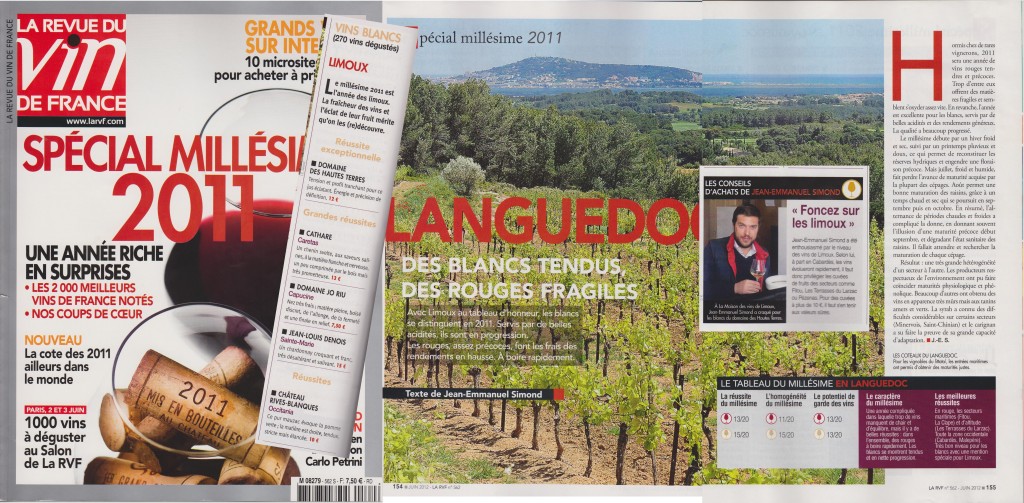 The Revue's Languedoc specialist, Jean-Emmanuel Simond, puts Limoux at the top of Languedoc's honour roll .  "Go for a Limoux!" he advises his readers, "their crisp freshness and stunning fruit means you really should (re)discover these wines".
He himself (re)discovered our mauzac, Occitania, now making its sixth appearance in this prestigious selection.  Last year, for the vintage 2010 round-up, the honour fell to our chenin blanc, Dédicace ("an exceptional success").
To read some of the comments abaout the 2011 vintage and Limoux's place in it, please click on the magazine above.