Temperatures fell in the first week of May, and thank goodness for that.  The vines have been soaking up all that sunshine and unreasonable, unseasonable warm weather,  shooting up like adolescents who grow half a meter the minute you turn your back on them.  As the month opened, the beginnings of bunches of grapes could already be seen on the vines… their flowering set on a sure  collision course with the arrival of the Ice Saints – but we'll talk about that when we get there.  In the meantime, we prepare ourselves – and the wines – for the bottling of the 2010 vintage.  A number of trips to pour earlier vintages for our importers' customers have also wiggled their way into the agenda, starting with one to Belgium on May Day itself.
Wednesday 4 May
La Vie en Rose
Gault Millau is known all over Europe, and perhaps even beyond, for its restaurant and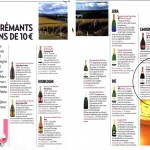 wine guides.  Today their quarterly magazine came out with a statement we can applaud: It's better to buy a good Crémant than a mediocre Champagne, they say.  And then double-applaud this:  instead of some jumped-up champagne Veuve Machin (Widow Gadget) or Baron Truc (Tricky Baron), here is a small selection of 19 gems of Crémant from around the country … And one of them is our rosé, Vintage Rose.   That's nice.  Puts a nice rosy glow over the day
Saturday 7 May
Steaming Ahead
Did a vineyard tour this morning.  Vines look great: fat, fleshy, fresh .. almost edible.  Little embryonic grapes raise their heads to the sun, some look almost ready for flowering.  That is not what we want, that is, not until we're out of the weather's danger zone.  Between the vines , barley and vetch spreads upwards and outwards like wall-to-wall carpeting. Some times we plant clover, sometimes hay, some times wild flowers.  This year it's barley and vetch – to keep down weeks naturally, to nourish the soil naturally, to make a habitat for beetles and other athropods naturally, to provide pollen for honey-bees naturally, and to keep down pests naturally.  Naturally.  Plus, it ofers jolly good traction for our tractors, when the soil is wet and the going's tough.  And naturally, it also is nitrogen fixing.   Great stuff, this. Apparently the FAO has declared vetch one of the eleven most important pulses in the world.  Like the vines it hugs at Rives-Blanques, it was growing in the Middle East even before memory,  9500 years ago.  So the two seem to go together. Naturally.
Sunny Sunday
Sunday  8 May
The Sunday Times in the UK has a 'liquid hunch' today – the  Blanquette de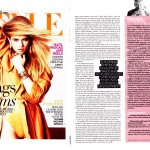 Limoux from Rives-Blanques.  Light, fragrant and sunny they say, ideal for weddings. We've got the Blanquette.  And we've got the sun.  You just provide the bride and groom, please …
Friday 20 May
Surprising Master Class…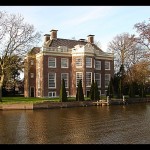 Life is full of surprises.  One of them is this:  finding yourself in a small town of 14,000 souls somewhere between Utrecht and Amsterdam called Breukelen.  It comes complete with drawbridges, canals, quaint buildings, bars serving ginever and bitterballen … and a brilliantly shining late afternoon sun.
Another surprise is Jan discovers he's been here before – in its castle, Zandpad, which is surrounded by a real-live moat with a real-live drawbridge, at some corporate get-together in the bad old days before he became a winegrower.  That was a long time ago, but the Castle has easily reached an age where age no longer shows. (Ditto for the handmade fabric wallpaper glimpsed through its agressively clean windows – but not, alas, for Jan himself.)
And did you know that Brooklyn is named after Breukelen?
But the biggest surprise of all is that although Trip Adviser tells you there's nothing much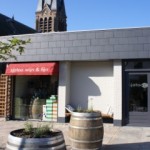 happening in Breukelen, it's actually all  hopping and happening right now.  We are at the new shop of our new friends Dorith and Ivo, called Sjatoo (err, that is, chateau … get it?) and we're working our way through our range of wines with their 36 invited guests.  Don't know about the guests, but I'm certainly enjoying myself immensely.
We met Ivo at the big German winefest called ProWein.  But we didn't actually meet him at ProWein itself, we met him on the U-Bahn train going into central Dusseldorf.  A quick flash of 'Exhibitor' and 'Visitor' cards clinched the deal, and we've been working happily together ever since.  It's a rather surprising way of going about it, but that's how it is: surprising.
And what could be more surprising than one of their invited guests getting up and announcing that she is a direct relation of Jan's?  Jan, whose small, unextended family knows no relations at all?  And according to the Panman geneological  handbook, she was too,  the genuine article.
Tuesday 24 May
Can't really complain: no gold medals, but this month has brought us a raft of good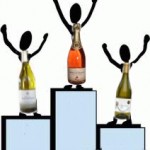 stuff.  Like a brand-new silver medal from the Sauvignon du Monde competition for our brand new Sauvageon.  And a brand-new silver medal from the International Wine Challenge for our brand-new Vintage Rose pink fizz.  And a nice bronze for Sauvageon from the International Wine Challenge.  And Decanter commends our humble chardonnay-chenin Vin de Pays d'Oc.  And a couple more from Decanter and IWC, so we're not complaining.
Friday 27 May
A Star is Born

Bottling all day today and yesterday. Bottles going round and round the bottling line like the wheels on the bus.  It's not a good lunar calendar day for it, and it shows: the sky is scowling and threatening rain after weeks of wall-to-wall wonderful weather.  These are the 2010 wines, going into the bottle  as the 2011 harvest looms ever closer.  And we're very excited: not just because we'll have some Odyssée and Occitania to sell (both currently sold out) but mostly because of this …. Le Limoux, the new arrival on the block!
It's a 'true' Limoux, a blend of specially selected barrels  from the three allowed grape varieties: chardonnay, chenin blanc and mauzac.  All picked by hand, fermented and carefully aged in oak barrels, with a gentle stirring of the lees every two weeks or so.  That's the fifth Appellation Limoux wine we're making.  Where will we ever stop?  When?
/to be continued.