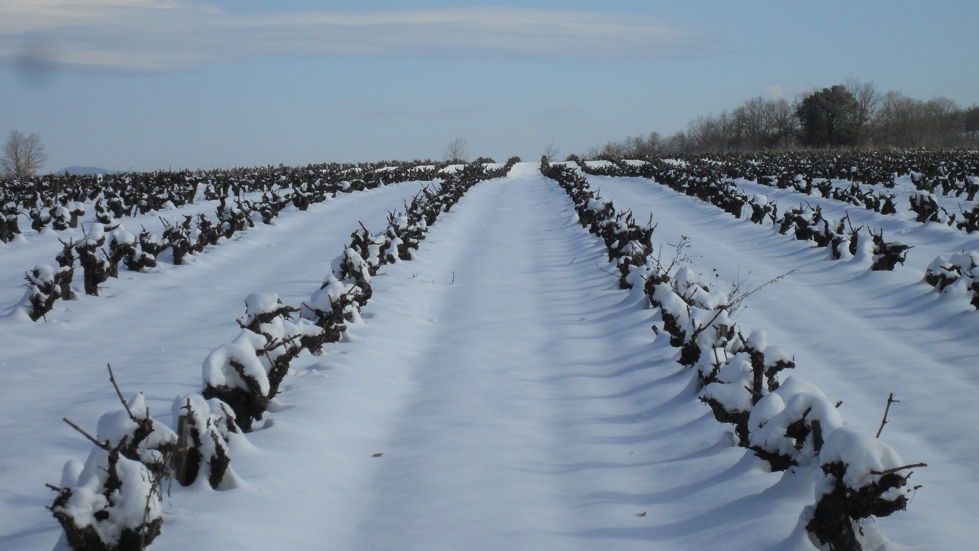 Although wary of what we wish for, we wished for winter none the less … and we got it. Here we are: cut off, snowed in, chilled out, and closed down. Rives-Blanques in name, rives blanques in nature. Winter came not a second too soon: in Limoux some vines had already been lulled by a balmy January into thinking that spring had arrived. This massive snowfall, and predictions of more to come, puts them (and us) firmly right back in our places.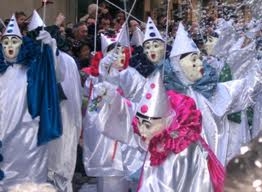 It does not, however, stop the world's oldest, longest, and longest-running carnival from doing what it has been doing for over 600 years. Limoux's Carnival is impervious to the elements. It is also a marathon of endurance and a true test of devotion, running as it does with undiminished energy from early January right through to late March. Come rain or shine. (Or snow, for that matter.) And like the Blanquette de Limoux that has been its faithful partner throughout the centuries, it never seems to loose its fizz.
So while the good citizens of Limoux are out there every weekend performing traditional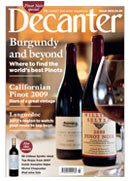 carnival dances, we at Rives-Blanques have also been jumping for joy: this month's edition of Decanter Magazine carries a wonderful 8-page article about the Languedoc, a wine region of 'aspiration' and 'discoveries'. And as if to celebrate the eternal youth of the world's oldest sparkler, one of their 'discoveries' was the Blanquette de Limoux from Rives-Blanques, awarded a magnificent 18 points. Please click here to read the full article; a compelling, if not compulsory, introduction to what makes the world's largest wine producing region also one of the most dynamic and interesting.

Just about all the wines from the region will be on show later this month, at Vinisud, the massive (trade only) wine fair of the Mediterranean in Montpellier. Of course Rives-Blanques will be there too, on the Limoux stand in Hall 9 (A 70). We would be delighted to see you, or anyone you know who would like to see us, at our stand. More information about some of the surprising things we will be up to at Vinisud can be found here. And less than two weeks after that, we'll be at ProWein in Duesseldorf, Germany's big wine fest, again with our complete range of wines (Hall 5 C80).
In the meantime, work goes on at Rives-Blanques, and it is very hands-on – only 17,600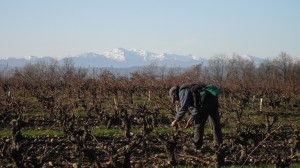 vines left to prune! Not to be underestimated, this is probably the single most important thing we do to the vines: the proof of the pruning can be found in the bottle.
So it is also a tribute to Ahmed, who has been pruning these vines for over 30 years, that our top AOC Limoux, La Trilogie, is one of the wines chosen by Master of Wine Rosemary George for her Master Class on the Great White Wines of the Languedoc in London later this month.
And on that happy note, we will leave you in peace!
February 6 , 2012