The big Mediterranean wine fair for trade professionals takes place in February, and Rives-Blanques wines will be there too: on the communal Limoux stand in Hall 9.
This gala get-together of wines from the shores of the Mediterranean has become one of the most important trade events in the country.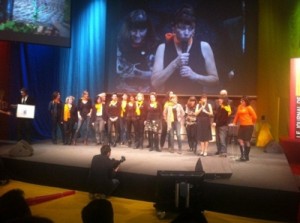 It kicks off on Sunday night with the great Rock 'n Vinifilles 'soirée' in Montpellier.  The Vinifilles is a group of female winegrowers uniting some of the most highly respected vineyards in the greatest appellations of the region.  They also know how to have fun: this Sunday-night party has become one of the most enjoyable fixtures around Vinisud.
During Vinisud, another group of winegrowers, this time all foreign to the region, will be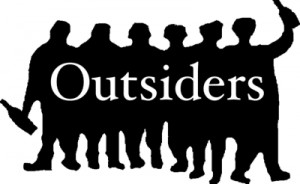 offering some light relief and a different take on wine tasting.  The Outsiders, a loose association of a dozen growers stretching from the Rhone Valley up to Limoux, will show how being lost for words may be the new way to taste wine.
Rives-Blanques wines can be tasted at both events, and throughout Vinisud at our stand, Hall 9 # A 70.
We will be showing our wines there alongside our colleagues in Limoux from the domaines  Mouscaillou,  Begude,  Martinolles, Jo Riu, Rosier, Robert and Salasar: a one-stop shop for red, white, rosé and sparkling wines … all from Limoux.