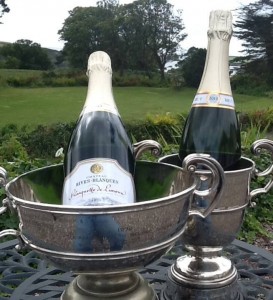 August didn't come to Rives-Blanques until the moon struck mid month: then the quietly pressing matter of the harvest became more insistently pressing.   That is when we returned to France from Ireland where Jan had been sailing his little dinghy of the Ette class, called BlanquEtte (of course).  The truth is that BlanquEtte didn't  distinguish herself in the South Cork Sailing Club Championships until the eleventh hour, when she –  or perhaps her skipper – suddenly woke up to the fact  that the party was over, it was now time to get to work.  (And then she went and won two trophies in a  last, fast race – just proving yet again that there's a lot of fizz in the world's oldest sparkler.)  We came home to find that it was sunnier in Ireland than in the South of France, and that all of Ireland's traditional rain had been falling over Rives-Blanques.
Tuesday August 19
The vineyard is water-logged.  But it's August! we say, disbelievingly.  Little tadpoles are darting around in furtive shapes through puddles at the feet of the vines.  The big fear is botrytis, rot that attacks the grapes in conditions like these, will break out –  but so far so good.  We hope for sunshine.
Thursday August 21
Green Light from the Green Guide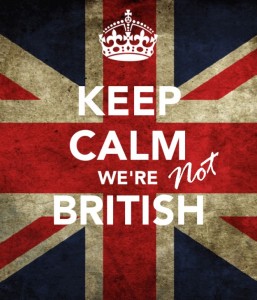 The guide to the best wines of France comes out today, le Guide des Meilleurs Vins de France, affectionately called the Guide Vert, written by the staff of the redoubtable Revue du Vin de France.  Very pleased that they have included our entire range.  Very pleased that they said some rather nice things about our wines, too.  We're actually even prepared to be described thus: a British couple who come from the financial world.  Well,  almost;  there are limits – it's the 'financial world' bit that gets me.    We have been making wine for as long as we ever were in the 'financial world'.  How long does it take to shake off that label, I wonder, and become a bona-fide winegrower?
And by the way,  we are not a British couple – not that that matters either way. The important thing is that our wines don't carry a passport of any nationality.  They just speak of Rives-Blanques, fluently, and in any language,  and that's what matters.  But if being British means getting a good review, then that's fine by us …
And I still think that this is one of the best guides to French wines ever.
Tuesday August 26
More Wine Guides
Well, the brand-new  Bettane and Desseauve wine guide 2015 gets it right: a Dutch couple!  And some nice words about the elegant refinement of our wines, which is the sort of thing we like to hear.  Bettane and Desseauve are probably France's most famous wine-writing duo, so that's very nice.
Hot on its heels, another 2015 wine guide by Patrick Dussert-Gerber  with reviews on our wines – and all this before 2014 is hardly halfway done.