We will be glad to meet wine professionals interested in tasting our white and sparkling wines from Limoux at our stand in Hall ll, G94.

The whole Rives-Blanques range will be available for tasting, as well as barrel samples of the unfinished and unfiltered 2016 mauzac (Occitania), and chenin blanc (Dédicace).
The surprise in store is an early taste of our new 2016 Late Harvest well ahead of its release date, made from chenin blanc grapes blessed by botrytis and picked in late November.
We will also have a brand-new, one-off, limited-edition wine with us, still under wraps….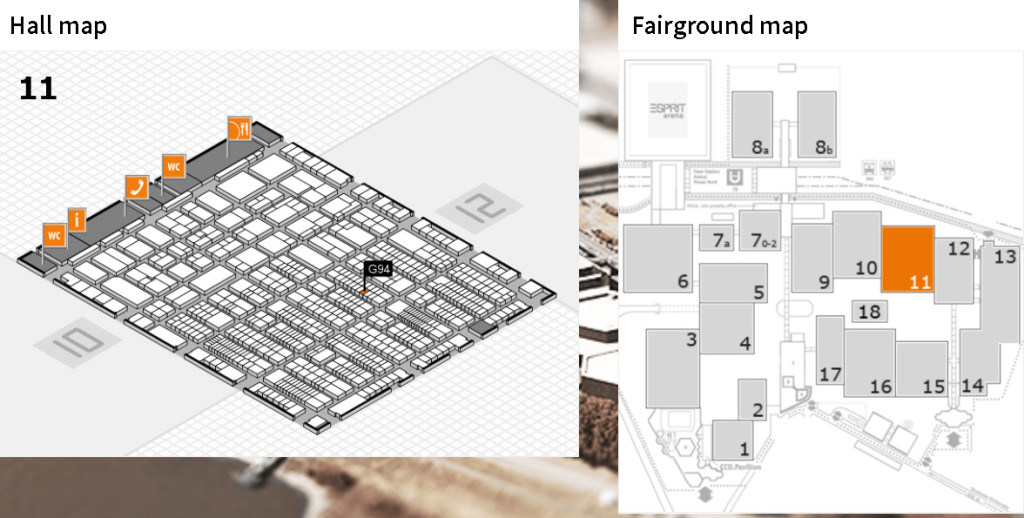 Our stand will be adjacent to a number of fellow-Vinifilles, members of the association of women winegrowers of Languedoc-Roussillon, presenting wines from other appellations of the region.  A unique not-to-be-missed Vinifilles tasting of old vintages with truffles is planned.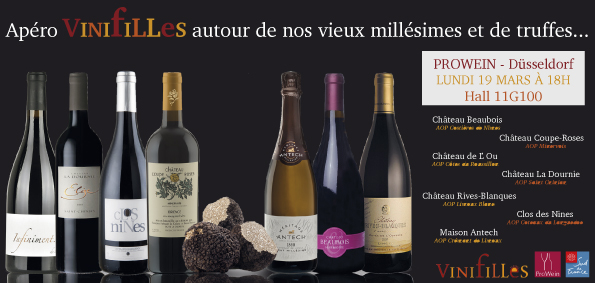 And sharing our stand will be Graham and Andrew Nutter, the father-and-son combination of the beautiful Minervois estate, Chateau Saint Jacques d'Albas, with their impressive range of red, white and rosé wines.
For more information, or to make an appointment, please contact us at rives-blanques@wanadoo.fr