VINE LINES JANUARY 2012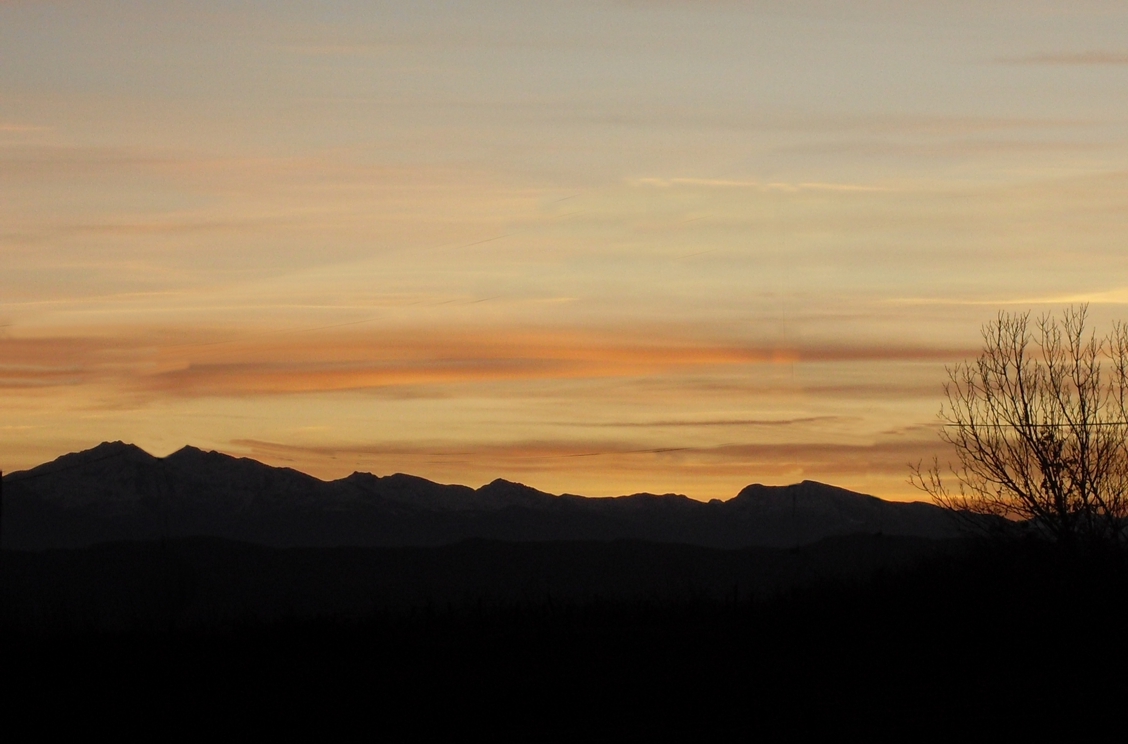 The first sunset of the first day of the New Year at Rives-Blanques, full of promise and portent.  No wonder we feel so optimistic about 2012 ….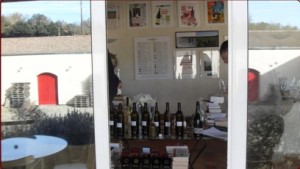 Here is the winery, reflected in the open door to the tasting room, where all the action is centred this week. That battery of bottles on the tasting room's table are tank samples of wine, and we spent the whole of this morning behind closed doors testing the blends for the last time. The fi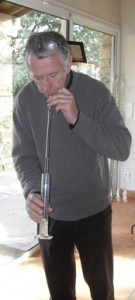 rst of our 2011 wines is on the way! Bottling of the chardonnay-chenin 'country wine' will be in ten days time … and you should have seen those smiles as we walked out of here for a celebratory lunch!
Perhaps this is the moment to introduce Pierre Roque, syphoning off a most meticulous percentage of wine for blending (and empahatically not spitting in it!). He is our new Consultant, replacing our good friend the legendary Georges Pauli, who leaves us after ten years of solid advice and sound judgement. Georges has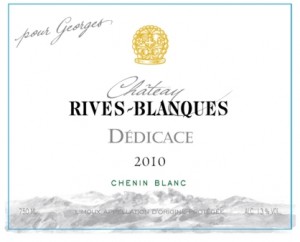 contributed more to Rives-Blanques than we can say, and for that we thank him in the best, and possibly only, way we can: Dédicace 2010, the chenin from the last vintage he made with us, is dedicated to him.
Pierre's role is to march into the sunset with us, and help us get right to the bottom of Rives-Blanques in a quest for the perfect expression of that elusive, important, mystical, magical thing called 'terroir', the true essence of this vineyard.
You could be excused for thinking this is a sports team that has lost its way, or perhaps an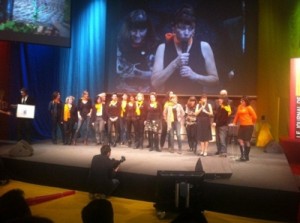 orchestra deprived of its instruments, but no – this is actually a bunch of individualistic soloists making a symphony together: the "emblematic" Vinifilles, a group of female winegrowers of the Languedoc Roussillon. At least one half of Rives-Blanques is extremely proud to say that the region awarded the Vinifilles the title Victoires de la Réussite (which translates unconvincingly into Victories of Success) in Montpellier last month, simply for being what we are and for doing what we all best love doing – and that is, conserving and preserving, sharing and caring about the culture of wine. And for being women who do that. And by the way, for having a lot of fun while we are about it …
The Vinifilles will be at Vinisud, the great trade fair of Mediterranean wines in Montpellier next month. Rives-Blanques will be there too, not only with the Vinifilles, but also on our own stand in the Limoux section. If we see you there, we will be delighted. If not, we will be in touch again shortly – and in the mean time, we send you our very best wishes for everything good in 2012 – and may all your sunsets promise glorious tomorrows
January 3, 2012