THINK PINK !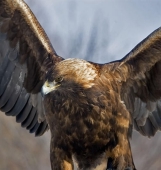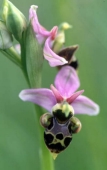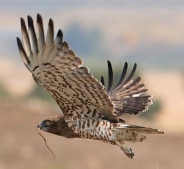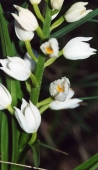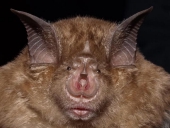 Our New Year's Resolutions may be a bit long in the tooth by now, but the New Decade's Resolutions are only just beginning. This Grand Rhinolophe plays a part in ours. So too the Royal Eagle, the Petit Rhinolophe, Busards big and small, and many more things on wings; a multitude of remarkable wild orchids, forests of all persuasions; and of course alouette, gentille alouette – to name just a few. They are of patrimonial importance. And they are the reason why Rives–Blanques finds itself in a protected reserve decreed by the European programme Natura2000. This falls seamlessly and naturally into the framework of our New Decade's Resolution.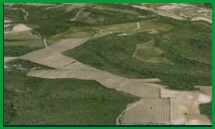 So too does the fact that another EU programme, BioDiVine, has based one of its five pan-European biodiversity projects in Limoux. You can see from this satellite view that Rives-Blanques is surrounded by woodland, making us a natural working partner for them to choose. The timing is perfect: this comes just as we have identified a real need to get right down to the grass roots of our terroir, so that the wines can express even more succinctly all that is best about it, in name and in nature. We have spent 10 years making Rives-Blanques better known. Now the resolution of the decade is for us to know Rives-Blanques better.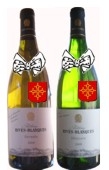 The Languedoc , world's biggest wine region, is also working hard on getting the quality and rich spectrum of its wines better known. So an expert panel blind-tasted wines from the length and breadth of the region in the USA this month, to select the top thirty 'Ambassadors" to their country. We are hugely happy that not one but two Rives-Blanques wines have been appointed official Ambassadeurs du Languedoc: our chardonnay, Odyssée 2009, and our chenin blanc, Dédicace 2008.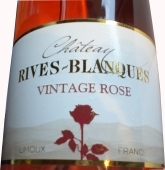 So that puts us in the pink, so to speak. Honeysuckle pink, Pantone 18-212OTCX to be precise, the official pick-me-up colour of 2011. "In times of stress, we need something to lift our spirits." say the Pantone people, self-appointed colour experts of the world. And here is something that really will lift the spirits: our rosé fizz now visibly a desirable "dynamic reddish pink" in its new transparent bottle. This is "encouraging and uplifting. It elevates our psyche beyond escape, instilling the confidence, courage and spirit to meet the exhaustive challenges that have become part of everyday life." Quite. Couldn't have said it better myself.
On that note, my family and other animals at Rives-Blanques wish you all things bright, beautiful, full of bubbles … and very Pantone pink 18-212OT over the next eleven months of this year.
P.S.  This month's Decanter magazine makes a generous gesture towards Limoux, an "unheralded appellation" with "whites of real interest". They describe it as "an island of white in the Languedoc's sea of red", saying that "the best of the fizz offers outstanding value" while "good dry white wines offer a freshness and complexity not easily achieved in the warm south". That is what we like to hear. And we are glad indeed that our Blanquette is amongst their 'best of the fizz', and that our other mauzac, Occitania is one of their best 'good dry whites'.