The first half of the year puts us in many parts of the world.  If you are a wine professional attending any of these following events,  and would be interested in tasting our Limoux white and sparkling wines, then please do get in touch with us:
MONTPELLIER FRANCE JANUARY 24, 2016:  The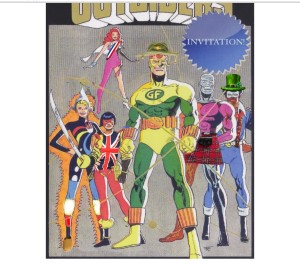 association of dynamic winegrowers who have come to the Languedoc from elsewhere – the Outsiders – will be holding a by-invitation-only wine tasting at the Panacée for the wine trade on the eve of Millésime Bio. The Outsider producers accompanied by some specially invited friends,  will be showing a complete range of wines from all parts of the Languedoc and Roussillon – and further afield. Please contact louisehurren@wanadoo.fr for information.       Languedoc Outsiders website.
ZURICH AND MONTREUX, SWITZERLAND FEBRUARY 1, 2, 2016 RENDEZ-VOUS DES VINS DE FRANCE.  We will be one of the few Languedoc producers showing our wines at this event dedicated to French wines: at the Restaurant Monopol in Zurich, and the Hotel Suisse Majestic in Montreux.  Two of our wines based on mauzac will be featured at the Master Class in Montreux.  Please contact us for more information.

MONTPELLIER FRANCE, FEBRUARY 14, 2016.  Another chance to meet The Outsiders and taste our wines at the Panacée again, in the centre of Montpellier, on the night before Vinisud.  Please contact louisehurren@wanadoo.fr for further information and have a look at the Languedoc Outsiders website for more information about the producers.
MONTPELLIER FRANCE, FEBRUARY 14, 2016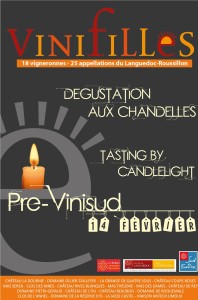 The  association of irrepressible female vintners, the Vinfilles, will be celebrating the launch of Vinisud with a candle-lit wine-tasting for the trade at the Café Gazette in downtown Montpellier.  We will be joined on this occasion by some specially invited female winemakers from  the South West as well. Please send an email to presse@vinifilles.fr if you are interested to know more, or have a look at the Vinifilles website for information about the participating vineyards and the women behind them.
MONTPELLIER FRANCE, FEBRUARY 15 – 17, 2016: VINISUD.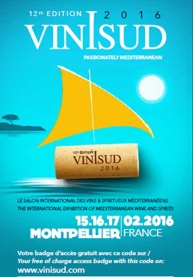 The biggest trade fair of wines from the Mediterranean will take place at the Convention Centre in Montpellier.  Chateau Rives-Blanques can be found on the communal Limoux stand:  A2C25 and we look forward to seeing all our friends from the trade there.
TOULOUSE FRANCE, MARCH 7, 2016


Rives-Blanques is one of the Languedoc vineyards that will be exhibiting with the Independent Winegrowers of the Tarn in a tasting for professionals in Toulouse – a first notable demonstration of the reality of a new region now called Languedoc-Roussillon-Midi-Pyrénées.
DUESSELDORF GERMANY, MARCH 13-15, 2016: PROWEIN #11G92
We will be back again at the world's most important trade wine fair in Duesseldorf.  Please be good enough to call or email us at rives-blanques@wanadoo.fr for an appointment.
NEW YORK, USA, APRIL 4, 5 2016:  Chateau Rives-Blanques will be participating in the the South of France wine-tasting at the Maison du Languedoc on Fifth Avenue, New York.  Any American wine buyers interested in coming to taste these wines should contact barbe@suddefrance-dvpt.com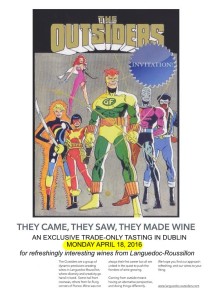 DUBLIN, IRELAND, 18 April 2016: The Outsiders, a group of talented winemakers who have chosen the Languedoc as their home but originate from elsewhere, will be taking Dublin by storm. We will be pouring our wines at the Merrion hotel, and any members of the Irish wine trade who would like to come and taste them are invited to contact jean@jeansmullen.com
CHICAGO, USA, May 4, 5  2016: If you are attending The World Wine Meetings at the Embassy Suites Hotel and would like to taste our wines, please contact us directly (rives-blanques@wanadoo.fr) or get in touch with the organisers of this trade tasting: The World Wine Meetings 2016 team at
Tel : +33 (0)1 41 86 41 93 or email wwm@adehs.com