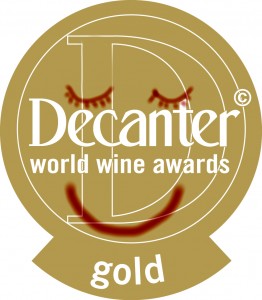 The Limoux Blanc wines from Rives-Blanques excelled at the Decanter World Wine awards this year.
In Limoux, only chardonnay, chenin blanc, or the local mauzac grape can be used.  Rives-Blanques is the only vineyard producing all three grape varieties as single-varietals, as well as two blends of the three grapes.
Four of these five wines were presented to Decanter's jury. (The fifth, our chardonnay Odyssée was not entered: the 2010   was out of stock and the 2011 not yet bottled.)
Our top wine, La Trilogie 2010, a special barrel-selected blend of the three, won a gold medal.
Dédicace 2009, the chenin blanc dedicated to some one who has particularly helped, impressed, or inspired us in the course of that year, also won a gold medal.
The mauzac, Occitania 2010, the only one of its kind in the appellation, was awarded a silver medal – an outstanding result for such an unknown grape variety.
Our brand-new blend, Le Limoux 2010, also won a silver medal on its first showing at this universally respected London wine competition.
Limoux wines have to be fermented and aged in oak barrels.  This can make them unusually interesting partners for food.  The performance of our Limoux's this year translates into more gold medals for Rives-Blanques than any vineyard in the Languedoc-Roussillon.