« Les blancs de Limoux issus de chardonnay, mauzac ou chenin, peuvent s'avérer remarquables sur les secteurs d'altitude, » opine M Pierre Citerne, en charge de la dégustation des vins du Languedoc pour le fameux « Guide Vert ».
Il a séléctionné toute la gamme de Rives-Blanques pour cette édition de 2016.
(Please see below for English)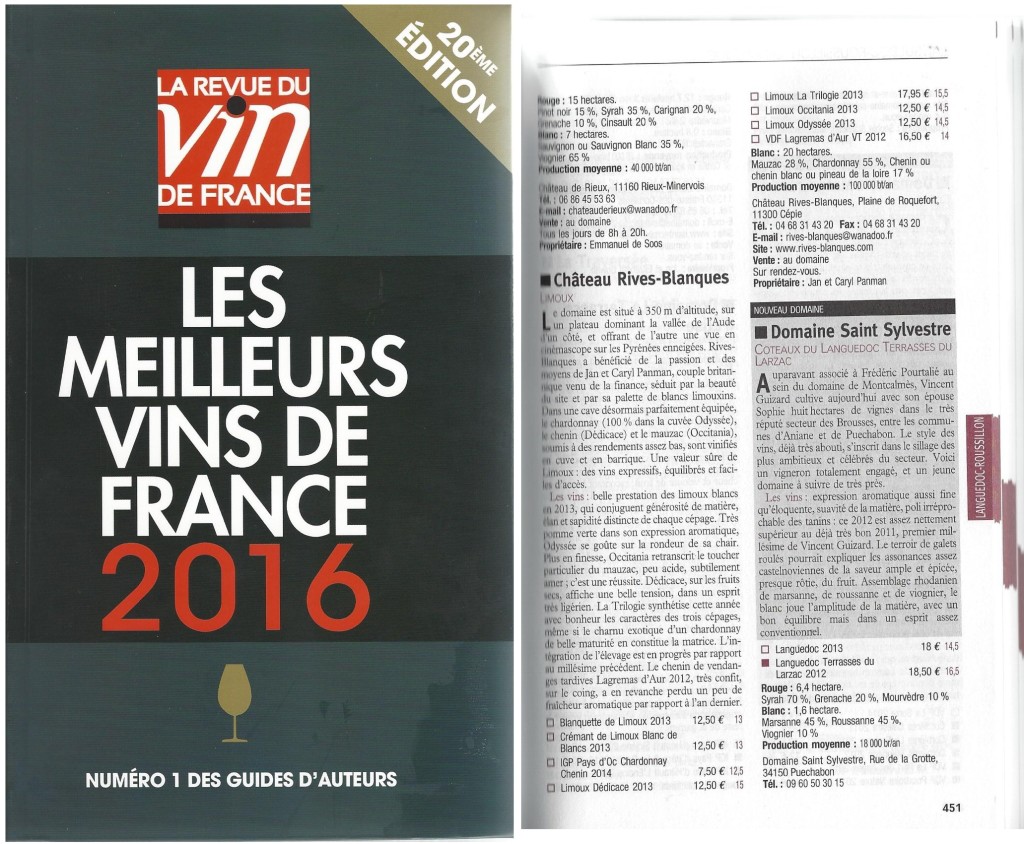 "The white wines made from Chardonnay, Chenin or Mauzac in Limoux can be remarkable when they come from high-altitude vineyards", says La Revue du Vin de France in its latest 2016 guide to The Best Wines of France, affectionately known as the "Green Guide".
Those from Chateau Rives-Blanques are "a lovely example of Limoux white wines, showing the generosity, elan and distinct taste profiles of these three varieties."
The only Blanquette de Limoux to be included in this annual round-up of the best French wines, and one of only two Cremant de Limoux's, their critic  concentrated his attention  on the still wines.
"The chardonnay, Odyssée, is best for the roundness of its flesh; Occitania has more finesse, a real success. The chenin Dédicace has notes of dried fruits, and displays a lovely, light tension. The blend la Trilogie, is a happy meeting of these three grape varieties."