RIVES-BLANQUES VINE LINES
FEBRUARY 2017
And all eyes are on Vintage 2017! Like every other year before it, this one is already showing signs of an independent, free spirit: we 'normally' would have had about 400 mL of rain by now, a nice little reserve deep down to help the vines motor comfortably up to the harvest, but we've only managed one quarter of that – whereas normally dry coastal areas have already stocked up on more than their 'normal' yearly average. But all this can still change – normalement, as the French say.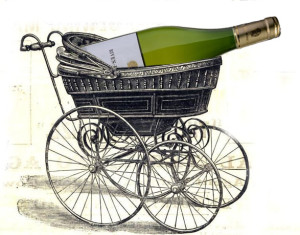 Normally, 2016 should have been a small and fairly miserable harvest. Instead, despite the lack of rain in the summer, it was big, beautiful and bountiful.  And it gave us a great gift: the opportunity to make a brand-new wine, one we have always wanted to make.  It's on its way and it's looking good … and it's a …. Shhhh!  (a secret).
Just kidding.  Of course it's not.
It's a Shhh… Chenin blanc, made in stainless steel tanks rather than oak barrels, and we are thrilled finally to have had the opportunity to make this wine: a pure expression of Chenin blanc with a sunny, southern disposition.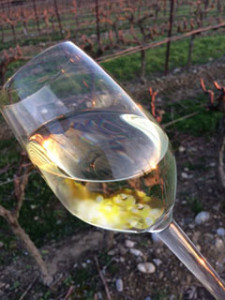 In fact, 2016 all together is shaping up rather nicely.  First off the line is our IGP Pays d'Oc, bottled last month and shimmering shamelessly in the glass. Our son Jan-Ailbe, who made the 2016 wines, explains its blinding brilliance: "I put it in the washing machine".
No, he did not.  The truth is 2016 blessed us with  perfectly formed grapes – and enough of them, too. So we had the luxury of using only the best, first, free-run juice. Making more would have compromised the glowing purity of the 24,000 bottles we got out of it.  True, it's not much – just the tiniest fraction of a mere drop in the Pays d'Oc Ocean – but it is enough and we are happy.
And on that note, did you know that more wines are produced in the geographic region called Pays d'Oc than in the whole of New Zealand?  In fact,  Pays d'Oc equals half of Australia's and a third of America's total production.  And did you know that every Pays d'Oc wine has to be tried, tested and tasted (at a rate of 900 wines a week)  before being allowed to call itself a Pays d'Oc?  Jan-Ailbe is one of those Pays d'Oc tasters, and he tells us that his group regularly rejects about 10-15% of them. The statistics are mind-boggling but they do show a valiant insistance on quality.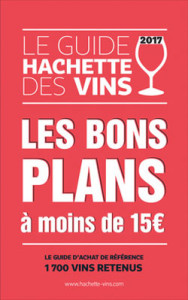 Talking about quality, the authoritative 2017  Wine Guide Hachette gave us a nice pat on the back, with a 'Coup de Coeur' and two stars for our  chardonnay, Odyssée (which "enchanted" the jury) and another star for our mauzac, Occitania – which we have undoubtedly mentioned before.
Now they have come out with yet another Guide, this one dedicated  to the best value wines in the country. And there is our Odyssée again,  one of their 250 top wines, guaranteed great value for money by an impeccable source.

So we are really in the pink, so to speak.
Pink and pretty all over, and coming up roses. Vintage Roses, that is.
Zero dosage, full of zip and zest, with a lovely little light touch of wild strawberries and red fruits.
Yes, we are very pleased to say that our Crémant de Limoux, Vintage Rose 2015 is back on line, as of today.
We've just had our first glass, but we'll spare you the hyperbole.
With that we take our leave, and get back to the business at hand: pruning the vines, sweeping up the dead wood, cutting up and turning the cuttings back into the soil, sowing crops between the rows of vines or letting them run wild, hoping for some rain (but not too much). Everything is exactly on schedule (apart from the rain.)
And that's our news for the time being, we'll be back again with the joys of  Spring.
Until then, with our best wishes
The Panman family.
Cépie, 24 February 2017
If you would like to subscribe to our Vine Lines, please send an email to rives-blanques@wanadoo.fr