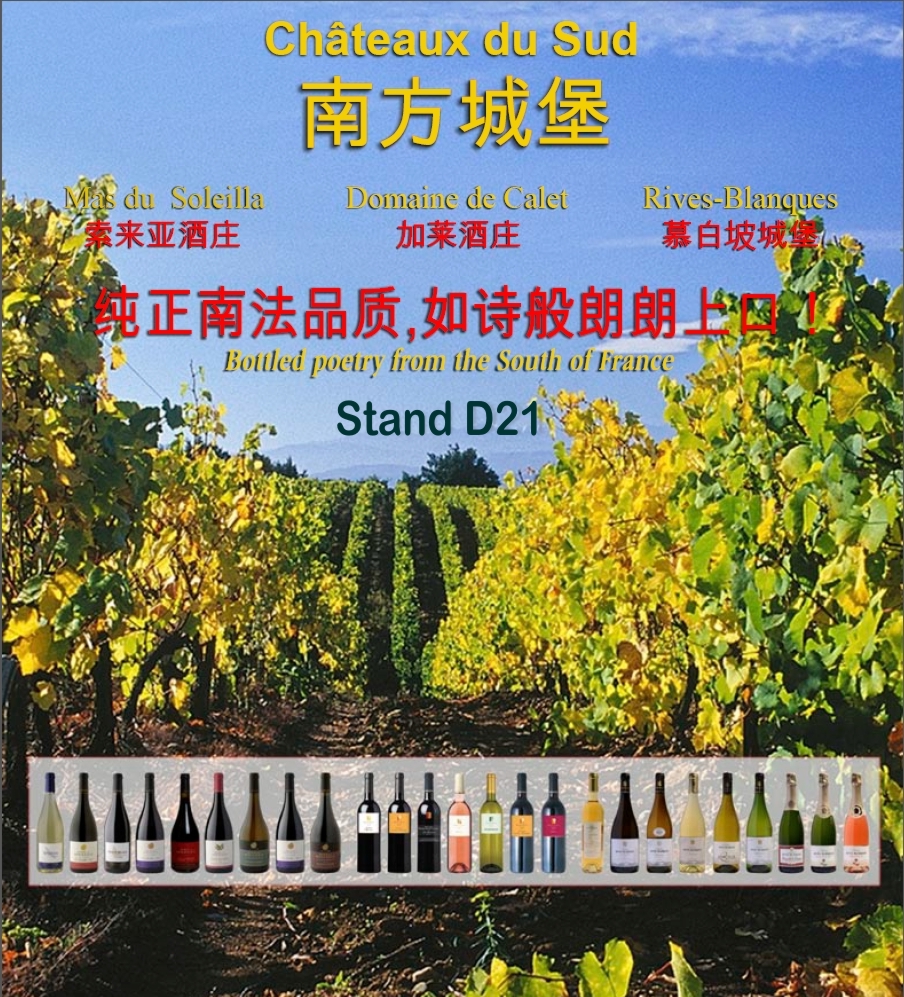 For the first time ever in China, a three-day long showcase of Mediterranean wines in Shanghai from February 26,   Vinisud Asia.  Three top vineyards from the region have clubbed together under the name of Chateaux du Sud,  to offer a full range of award-winning sparkling, white, rosé and red wines.
They are the iconic La Clape vineyard, Mas du Soleilla, winner of Decanter's International Trophy, and many times Decanter trophy holder for Best Regional Red Wine, whose complex and elegant wines are regularly rated 90+ points by  Wine Spectator, and have been selected by the World's Best Sommelier Gerard Basset for the next International Wine Convention:  one of the highlights and 'must-taste' stops at Vinisud Asia.
Like La Clape, Limoux is also considered a 'Grand Cru' appellation of the Languedo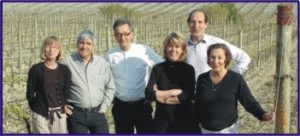 c.  It will be represented by one of the main engines of the appellation, Chateau Rives-Blanques, whose sparkling wines feature amongst Jancis Robinson's top 25, and whose eclectic and interesting range of food-friendly still white wines won more gold medals from Decanter last year than any other producer in the region.
The third of these elite single-estate vineyards is the  ground-breaking organic Costieres de Nimes producer, Domaine de Calet with an unbeatable range of white, rosé and red wines of outstanding value.
Friendship,  a common cause and a shared belief in quality and integrity hold these three producers from three entirely different terroirs together.
Their wines have also  been selected for the Master Classses on the great wines of Languedoc-Roussillon conducted at Vinisud Asia by Matthew Stubbs MW.  They have also been chosen for Vinisud Asia's Food and Wine Corner:  a culinary space for the famous Chefs of the Escoffier China Association, bringing together the best of Chinese and Western Chefs in China. Matchings of sweet and salty, sweet and sour, and spicy dishes will show how wonderfully our wines accompany Asian cuisines.