Sunday August 7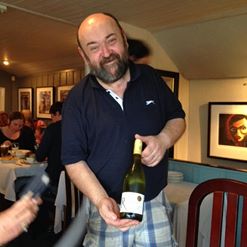 A really rainy day today, but then, this is Ireland.  And thank goodness for that too, otherwise we might have believed ourselves to be in paradise, taken there by a string of beautiful blue days knitted together by shining sun and sheening  seas.  No sailing today,   so we do what you do in West Cork when it's raining, you go to the pub: to our favourite MaryAnn's, where our favourite publican hauls out a bottle of our very own chardonnay-chenin Pays d'Oc – which tastes pretty good away from home at sea-level, even if it sets us back a resounding €24 ….
Thursday August 11
Don't we love wine?  Oh yes.  Just imagine:   while we are in Ireland, someone from Ireland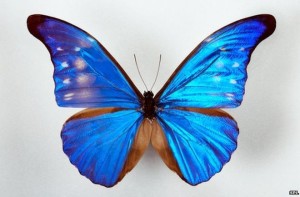 walks into our tasting room back home, a very famous someone, by all accounts.  She remembered having had our wines when they were on the Premiere Class of Aer Lingus about seven or eight years ago.  (Someone, clearly, with an amazing memory.)  She hunts us up and searches us out at the very end of our long, isolated, and unchartered road, and there she is right now sipping the self-same Odyssée she had all those years ago at 35,000 ft.
Her eye falls on the young man varnishing the barrels in the courtyard.  In Real Life he's doing a PhD at Oxford, using  Kosovo as the example – whereas she, in Real Life, is actually a Professor (among other things) in that exact field.  She has tons of hard-to-come-by contacts.  Would an amazingly, impossible-to-get extremely high-level friend of hers in Kosovo be helpful to him, she wonders out loud?  An email goes out on the spot, and Bob's your Uncle:  appointment made between a top politician in Pristina and our barrel varnisher.
That's the way it goes in wine, like the fluttering of a butterfly's wing at 35,000 ft.
Monday August 15
Back home to face the fire.  But where is it?   The harvest is no where in sight.   Drought throughout the region.  Veraison, when the grapes begin their downhill slide into the harvest by fattening, ripening and sweetening, hasn't even started on many of our vines.  The textbook says 45 days from veraison to harvest: at this rate we won't be sharpening our secateurs until the end of September. Though when did the grapes ever follow the textbook?
Tuesday August 16
So we're thrown into the deep end of being back at work.   The Tuesday Tour descends on us.  The internet breaks down.  My image editing programme dies a sudden death.  We have a group of 30 coming for a tasting in the afternoon.  And it is hot.  Heavy and hot.  Hot, hot, hot.  The vines are on strike and will not budge until we have some rain.  Maybe we need to go back to Ireland.
Wednesday August 17
The world's most published winewriter is, interestingly, a Dutchman.  This month, Hubrecht Duijker's list of the Top 50 wines includes not one but two from Rives-Blanques.  At the same time, Master of Wine Rosemary George, publishes her tasting notes of our whole range.  And the celebrated Jancis Robinson MW sends an email saying she loves our Trilogie 2015.   So that makes us feel all nice and warm on the inside, rather than just hot all over.
Thursday August 18
The skies lower, glower and growl, but they rain not.
Saturday August 20
Temperature has dropped a stunning 10 degrees overnight.  But still no rain.  Emails fly around the region, mostly from out-box to in-box of the female winegrowers les Vinifilles, who are scattered across the length and breadth of Languedoc and Roussillon.  It's the same story everywhere: no rain, diminishing vintage.  What if we did a collective prayer, or a rain dance, might that help?
On the other hand,  no hail either.   This is the before and after picture of what happened to
fellow Vinifille, Fabienne,  last week in Pic Saint-Loup:  not a single grape left  after a freak hail storm.  It is too heart-breaking  even to contemplate. Absolutely awful.  And of course, since this never happens in Pic Saint-Loup, no one is insured.
Tuesday August 23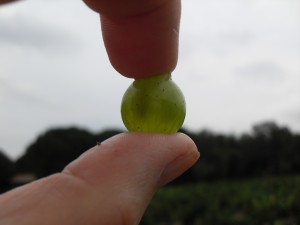 Someone from the Mairie came around today to give us the key to the village's water hydrant, in case we should need some – and so that those who don't really, can't get to it.  Really nice of them, but of no real help at all.  Truth is,   even if we could irrigate – not allowed under any circumstances if the wine has Limoux on its label – we probably wouldn't be able to anyway in a year like this, when there just isn't enough to go round.  Besides, one key to one hydrant isn't ever going to quench the thirst of 88,880 vines, not even with the best will in the world.
In the meantime, the vineyard flourishes. Veraison has happened, the grapes are softening, becoming juicy, and you can see the pip through their translucent skin.   We are on the way, albeit slowly.
But some water – not from the village hydrant – would be welcome.
Friday August 26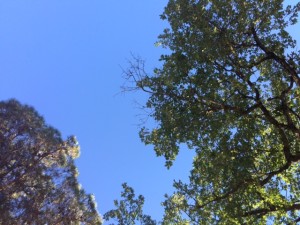 Very sunny, very hot.  34 degrees during the day, big blue sky with sun burning bright overhead and not a cloud in sight.  Visitors exclaim, What a beautiful day!! No, it is not, we think sourly. Beauty is in the eye of the beholder, and this beholder is not very beholden to those big, bountiful blue skies.
Nor to La Revue du Vin de France which has just come out with the 2017 edition of their Wine Guide.  We haven't even picked our 2016 wines and they are already into next year.  And next year we are described as a British couple, ex-Bankers.  Never mind we've been growing wines for just as long, or that we're Dutch, not British at all.  Not particularly thrilled about the description of us, or of our wines, come to think of it: they – or the taster – must have been having an off day when they put the Guide together.  But you can't win them all, all the time, can you, and I suppose we should be glad that 6 of our wines were included.
Tuesday 30 August
Another amazingly beautiful day here, we note, gloomily.
Wednesday 31 August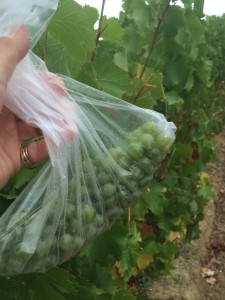 There's been some starting and stopping of the harvest in Limoux, like putting a toe in the water and then deciding it's too cold to go in. One of the most authoritative voices in the Languedoc, Marc Dubernet whose name is on oenological textbooks all over the world,  said he's never seen a year like this one.  Well, we all know every harvest is different, but the weight of Dubernet's authority really confirms that this one is pretty much off the scale.
We tested and tasted our grapes, and keep our harvest on hold. We'll do the same again tomorrow.
Becoming quietly worried.  If this (beautiful) weather continues, and there's no rain, the grapes will diminish and have less juice.  If it rains, then that will help them but  if the weather after that remains humid, then rot sets in and you've had it.
Temperature going up to 38 degrees next week.
Oh dear.
…/to be continued.