VINE LINES – AUGUST 2010
(THE CALM BEFORE THE STORM)
If your copy of this month's Vine Lines does not come over properly, please click here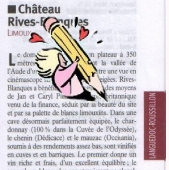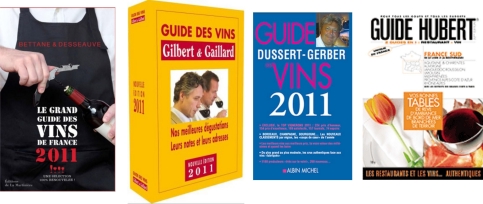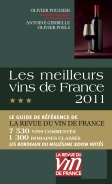 The moving finger writes ; and, having writ, Moves on: the critics' judgement of our previous harvests has been made, just as we stand on the brink of the new one. A whole rash of French wine guides rushed into print this month, including our own two favourites: the Revue du Vin de France's very insightful Les Meilleurs Vins de France, and the Grand Guide des Vins de France by celebrity duo Bettane & Desseauve – whose award of a smiley face to Rives-Blanques put a smile all over our own faces. These critics deserve to be congratulated on a gargantuan, if not downright Methuselan-sized task, which would fell lesser mortals with a single stroke of the page. Naturally we are honoured to be listed alongside the great vineyards of France, and of course we love reading nice things about our wines – but there is little room for complacency in this business: Guide Hachette and Gault Millau have yet to come, and who knows what – if anything – they will say? Or more importantly, Vintage 2010, and what that will bring?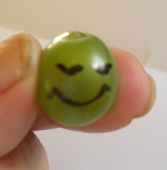 Otherwise, this has been a bit of a no-news month, which in itself is good news. August is a time when all we can do is sit tight and hope for the best. Happily, the best is what we got. After a challenging start, unbelievable heat hammered the month home in a string of blindingly bright days blessed by dry westerly winds, and best of all … cool, starlit nights. The vines went into overdrive. The grapes did overtime. (We nearly expired, but never mind.) You should see them now: really healthy, and ripening nicely, magically transformed from hard little jade-coloured marbles to translucent, juicy grapes full of promise and potential. You can follow them through their paces here in our August video update, as our 45-year old chenin vine moves ever closer towards the harvest.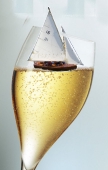 And we with it. Last month we made a mountain out of a metaphor by scaling the peak of Rives-Blanques to celebrate the approach of this very harvest (our tenth) which now lurks just around the corner. Leading the way in ten days time or so, will be the grapes for our Crémant and Blanquette sparklers, which need to be picked with higher acidity and lower sugar levels. So it is appropriate that this month we stumbled across yet another metaphor, this one dressed as a dinghy of the Ette class, called BlanquEtte. Fueled by fizz and buoyed by bubbles, she led the way in a Sailing Championship that has been raced (some smile at the word) by Ettes over the Irish Sea for more than one hundred years, to snatch the trophy from the jaws of the competition. Blanquette may be old, she may be traditional, but she's still full of feist and sparkle. And provides us with comforting clichés about fair winds, smooth seas, and safe hands on the till, as we face the dawning challenge of 2010.
Trouble with the harvest is, you get only one crack at it a year …. but we're all hands on board and ready for the start gun. We will be able to tell you more this time next month, although of course a mere click on takemeoff@rives-blanques.com will release you from September's Vine Lines.