August 2013: The Guide of the Best Wines of France 2014 (Guide des Meilleurs Vins de France) published today by the respected Revue du Vin de France includes eight wines from the Rives-Blanques range
A very nice review of the wines of Rives-Blanques appeared in the famous Guide Vert of the best wines of France.  Again, this respected guide insists that white Limoux wines made from chardonnay, chenin blanc and mauzac can be 'remarkable' when they come from high altitude vineyards.  Those from Rives-Blanques are always a 'sure bet' according to the guide.                                            Cliquer sur la photo s.v.p.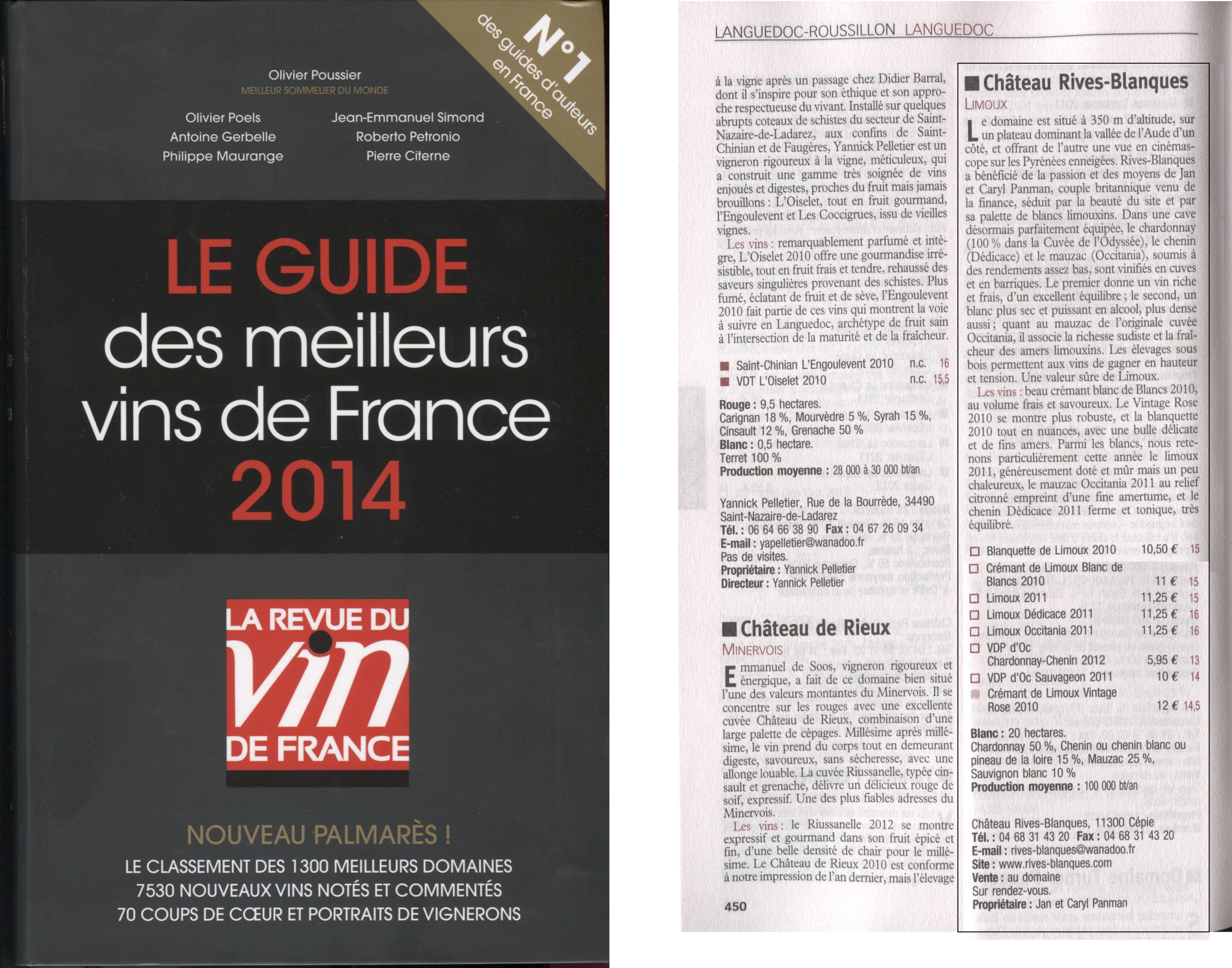 "Les rouges de Limoux doivent encore faire leurs preuves, mais les blancs peuvent s'avérer remarquable sur les sectuers d'altitude," selon La Revue du Vin de France.