The results of the selection of the 1300 'best vineyards' in France has been published by La Revue du Vin de France, after a tasting of nearly 8000 wines.
Its respected 'Green Guide' le Guide des Meilleurs Vins de France 2013 included the three Rives-Blanques sparkling wines, four Limoux still white wines, our chardonnay-chenin country wine, and for the first time, the Late Harvest.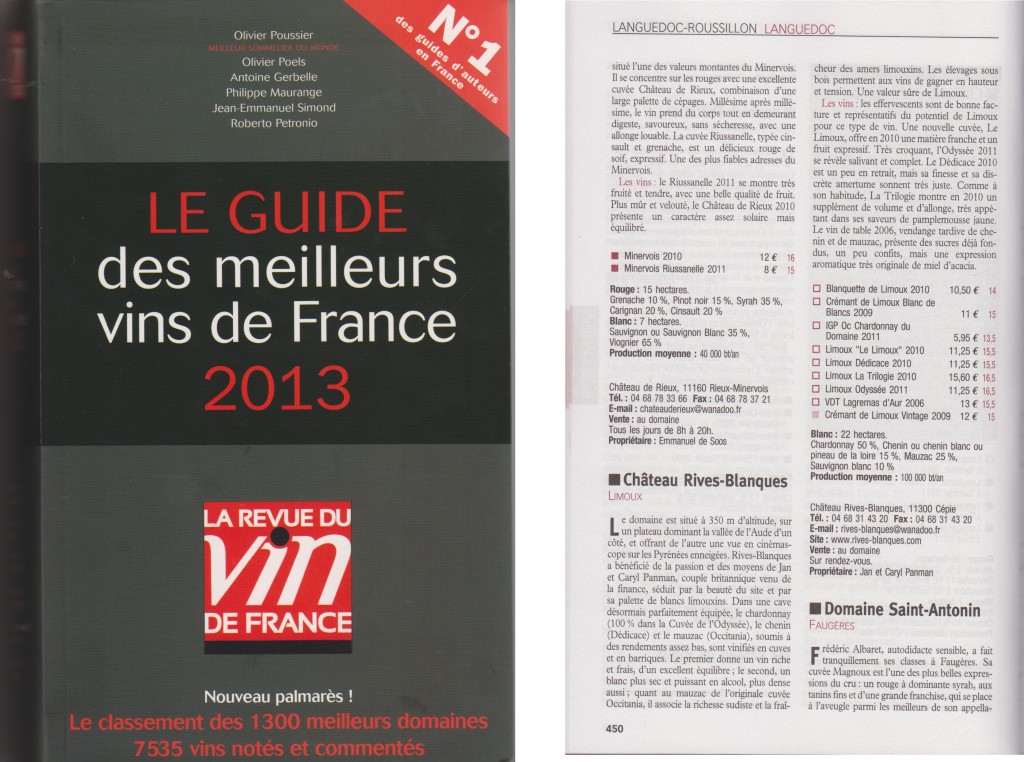 "The Rives-Blanques chardonnay is a rich and fresh wine, with excellent balance; the chenin blanc is dryer and more dense; while the mauzac, cuvée Occitania unites the richness of the south with the freshness of Limoux."
"The effervescents" they say, "are of very good quality and show off Limoux's potential", while the still wines "are a sure bet". The late harvest Lagremas d'Aur "is a most original and aromatic expression of acacia honey".
Please click on the image above to magnify it into legibility.