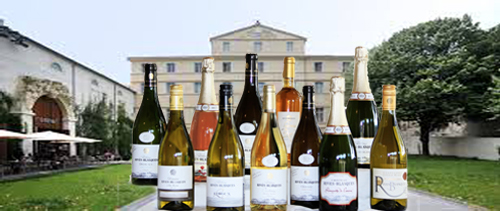 Rives-Blanques will not be showing its white and sparkling Limoux wines at Vinisud this year.  But if you are a wine professional and would like to taste them, please do join us behind the scenes at the museum,  the night before. 
Two great  tastings side by side: turn left to the Fabre museum's restaurant Insensé for the Outsiders, the talented winemakers who chose to come to the Languedoc from beyond its borders; and walk straight ahead for the Vinifilles, the female winegrowers who represent the region with such passion.
Jan and Jan-Ailbe will be at the Outsiders, and Caryl will be with the Vinifilles.
Our whole range will be on the table, plus a taste of things to come: barrel-samples of the 2016 chenin blanc and the mauzac (both currently sold out), and of course the brand-new Pays d'Oc chardonnay-chenin 2016,  straight from the bottling line.
You willl find the invitations, information, and instructions how to get to Montpellier's elegant art museum  below.
We very much hope to see you there!
Information + R.S.V.P presse@vinifilles.fr / contact@languedoc-outsiders.com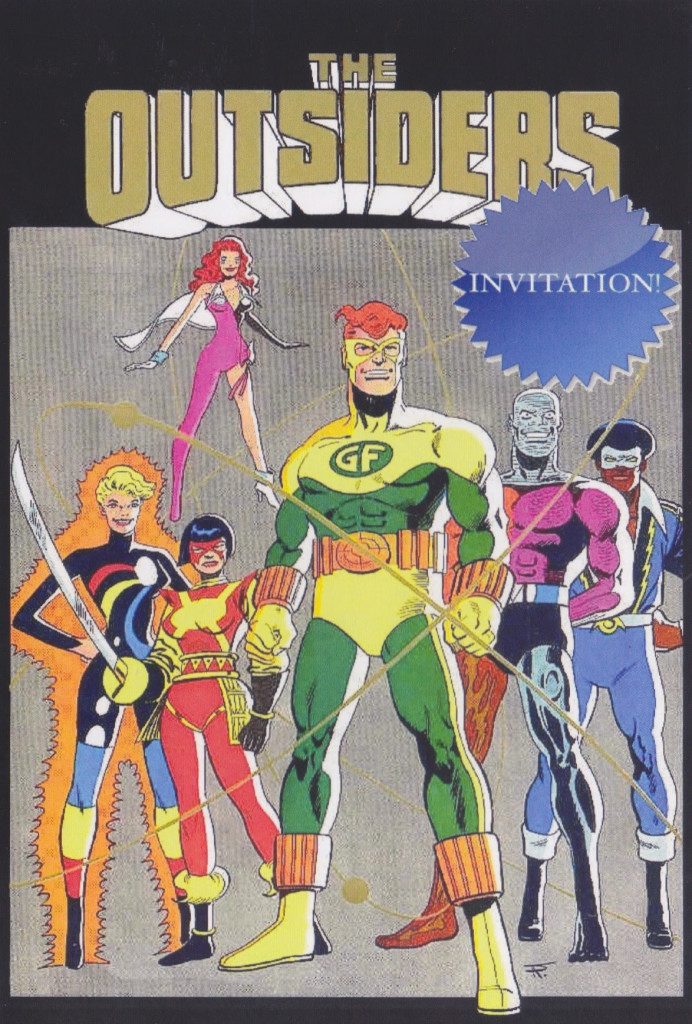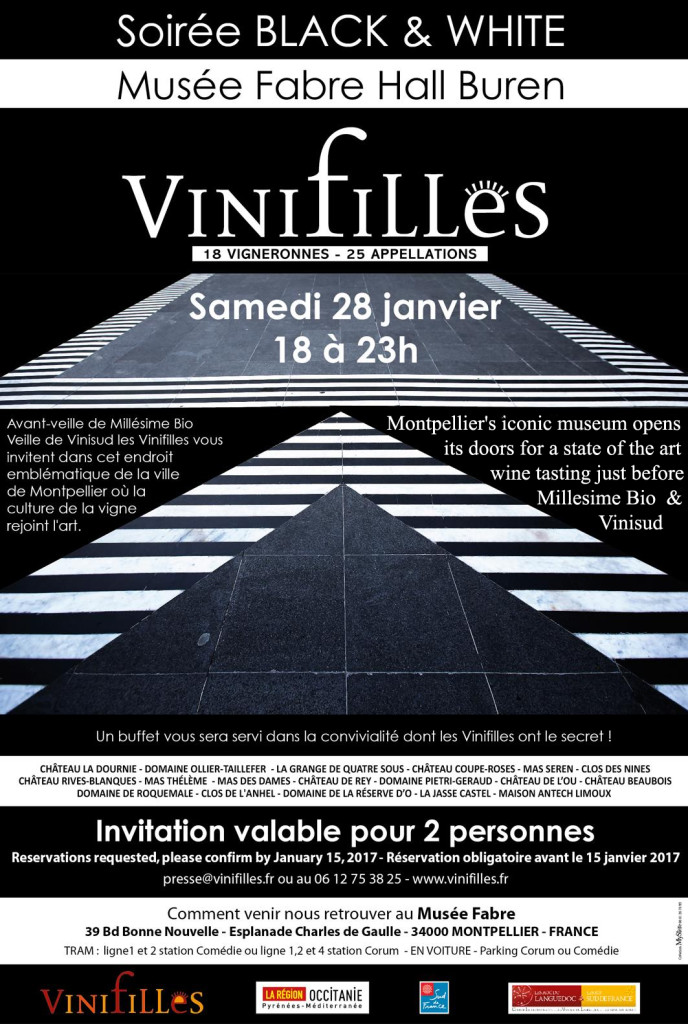 Outsiders and Friends at l'Insensé
(a wine tasting for trade and press only)
SATURDAY JANUARY 28, 2017, 6 PM – 11 PM
(last admission 10.30 pm)
39 boulevard Bonne Nouvelle, 34000 Montpellier MAP
Car parks : Corum or Comédie. Tram : Comédie (3 minutes walk: head up the Esplanade Charles de Gaulle, l'Insensé is on your left, by the Musée Fabre) or Corum (5 minutes walk: go up the steps to the top of l'Esplanade Charles de Gaulle, walk down and L'Insensé is on your right, by the Musée Fabre).
The Outsiders group prides itself on an open-minded approach to wine, so we've invited some winegrower friends to join us at this super-central venue next to the Musée Fabre for a tasting that aims to broaden your horizons. To the Languedoc… and beyond!
BY INVITATION ONLY: PLEASE CONFIRM YOUR ATTENDANCE BY EMAIL contact@languedoc-outsiders.com
Château Rives-Blanques (Limoux)
La Madura (Saint-Chinian)
Domaine de Saumarez (Grés de Montpellier/Languedoc)
Domaine Sainte Croix (Corbières)
Le Clos du Serres (Terrasses du Larzac)
Domaine de Cébène (Faugères)
Château d'Anglès (La Clape)
Château Saint Jacques d'Albas (Minervois)
Domaine des Enfants (Côtes Catalanes)
Domaine Jones (Tuchan/Fitou)
Domaine La Louvière (Malviès/Malepère)
Mas Zenitude (St Jean de Fos/Vinnatur)